Amerie Jo Garza was shot while trying to call the police.
ARMYs all over the world are looking forward to the baby ARMY who was killed in a terrible shooting in Texas, USA.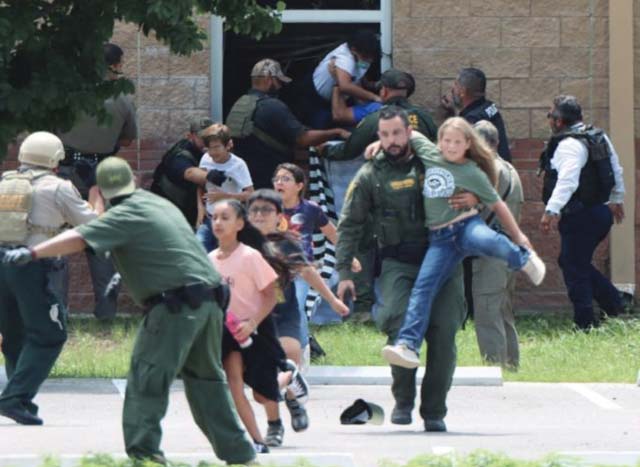 On May 24, an 18-year-old gunman, identified as Salvador Ramos, attacked Robb Elementary School in Uvalde with an AR-15 semi-automatic. The man shot his grandmother before driving to a nearby school. He also shared his plans on social media. The massacre, which left at least 19 children and two fourth-grade teachers ᴅeaᴅ, was "the ᴅeaᴅliest school shooting in state history".
One of the victims was young Amerie Jo Garza. Garza is a smart and brave girl. She had just won an honorary award at school before tragedy struck. The baby's grandmother said Garza died trying to call 911.
"My nephew was shot to death while trying to call 911. He died like a hero trying to help himself and his friends. The gunman came in and said to the children: You are going to die. I took my phone and called 911. Instead of snatching and smashing the phone, the guy shot me. I am sitting next to my best friend. My friend is covered in my blood" – Mrs. Garza.
In a photo of Garza, he can be seen smiling while wearing a BTS shirt. The world ARMY is paying tribute to their heroic member.
Garza's aunt also revealed that she loves BTS very much. She often proudly shows off the group's items.
ARMY also shared and donated money on the GoFundMe fund set up by Garza's mother's best friend. So far, 62,759 USD from more than 2,1 thousand people have donated to the fund, higher than the original goal of 50,000 USD.