The story of the past decade of BTS, the "21st Century Pop Icon," unfolds.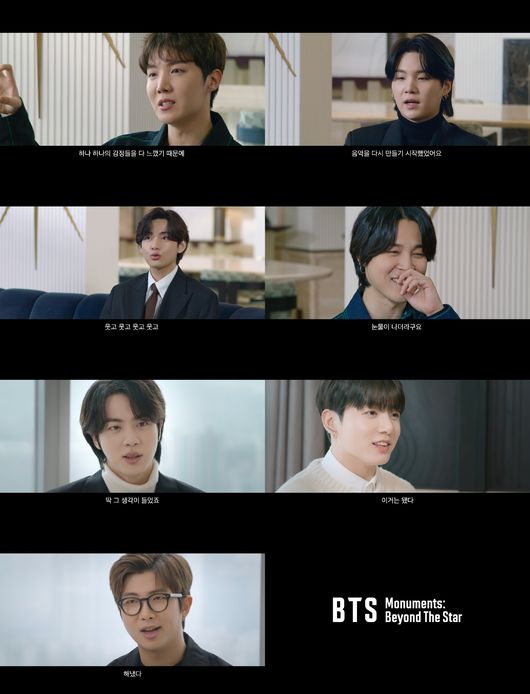 The launch video and teaser poster of the documentary "BTS Monuments: Beyond The Star" were posted on BTS' official SNS at 9 a.m. on the 21st (Korea Standard Time)."BTS Monuments: Beyond The Star" is an original documentary series about BTS' journey over the past decade, recording their numerous anguish, challenges, and daily lives and inner thoughts of the seven members until they reach a place no one has ever been to.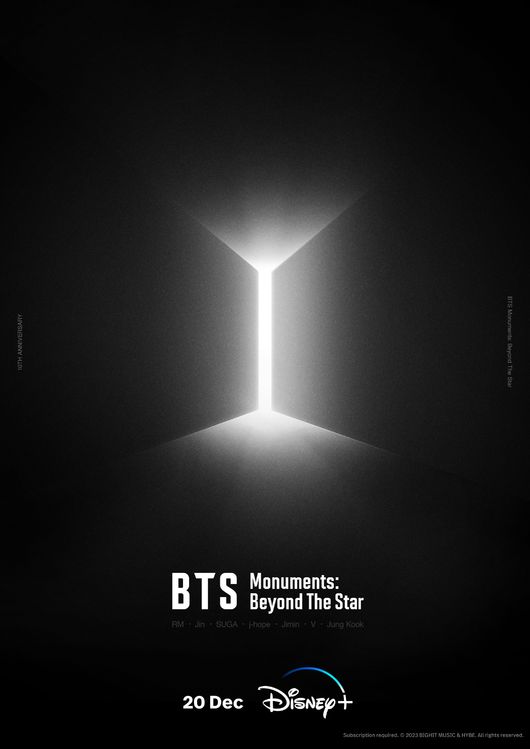 In the launching video, "Because I felt each and every emotion…It features meaningful interviews by members such as (J-Hope), "I started making music again" (Sugar), "I laughed and cried" (V/Jimin), "I just thought of it" (Jin), "This is done" (Jungkook), and "We did it" (RM), which makes us look forward to the main episode of the documentary even more.
The teaser poster also featured the concept of "BTS Monuements: Beyond The Star."The light leaking through the gap in the dark space reminds us of BTS' official logo and raises questions about their stories that will unfold beyond it.
Meanwhile, "BTS Monuments: Beyond The Star" will be exclusively released on streaming service Disney+ on December 20, with a total of eight episodes available every Wednesday.