His reaction quickly went viral 😂
BTS kept the fun moments going with their latest PERMISSION TO DANCE ON STAGE tour date in Las Vegas, Nevada. When Jin caught their translator slacking just a bit, it caused a hilarious reaction that quickly went viral among fans.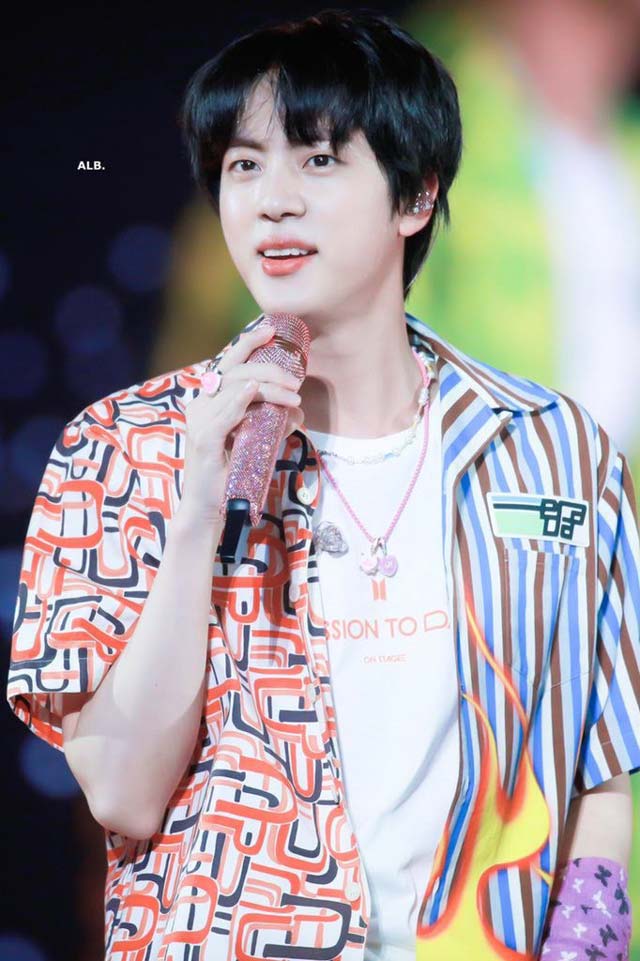 As Jin shared a dream BTS hasn't achieved quite yet, he made sure to take enough pauses to make it easier for the translator. While it went smoothly at first, they soon ran into a hilarious hiccup.
We have a dream that we haven't accomplished yet. And our dream is to get hundreds of thousands of people—millions of people—around the world and do a performance for free.
— Jin
The translator hadn't been quite ready when Jin paused halfway through his speech and waited for them to take over.
Jin had waited so long that he made a hilarious face as he gestured for the translator to take over.
Fortunately, the translator picked up on the hint by finishing Jin's thought, "As I listen to your shouts, I listen to your cheers. And I'm thinking, 'You guys have to be there.'" That didn't stop fans from poking fun at the moment.
One fan couldn't get over Jin's facial expression, sharing a photo of it that quickly went viral. ARMYs loved Jin's reaction and how the funny moment unfolded.
not his face waiting for the translation 😭 pic.twitter.com/ZAA9nSddrr

— jin pics 🧑🏻‍🚀 (@jingallery) April 16, 2022
Although Jin is known for his worldwide handsome visuals, he's also loved for his hilarious reactions. Check out the funny mishap here.
jin's sassy waiting face when the translator took too long i love him 😭😭 pic.twitter.com/FF00HSqU75

— seok "shoulders" jin⁷ 🌙 •ᴗ• (@bangtanboops) April 16, 2022