He can even make friends in the desert.
Whenever BTS films a music video, Jungkook amuses fans by making the most unexpected friends. That's what happened behind the scenes of their "Yet To Come (The Most Beautiful Moment)" music video set in the desert.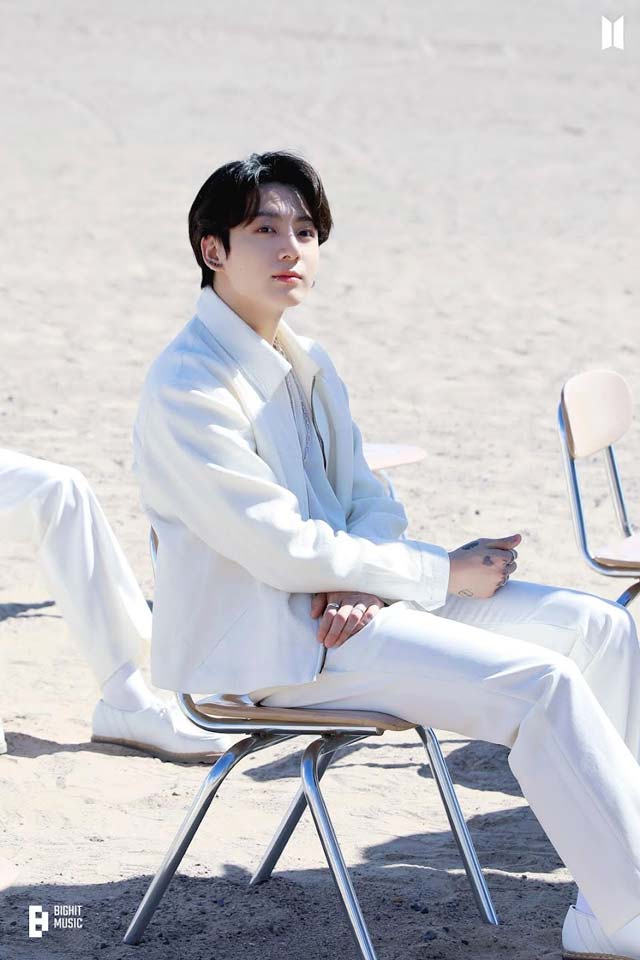 Before Jungkook could film one of his parts for their music video, he and a staff member noticed they had a visitor to their set. It was a small bug that braved the heat of the desert to crawl over the sand.
Since it was such a harsh environment, Jungkook wondered how it survived. He asked, "What do they even eat?"
That's when he came up with a theory for how his new friend arrived there. Pointing to the bug, he said, "I bet they were swept here by the wind two days ago."
Jungkook was so interested in the bug that he watched over his new friend until it was time to finally film his scenes.
It looks like Jungkook is so friendly that he can even make friends in the desert. Watch the maknae (youngest member) hang out with his tiny friend here.