Do you know among the 7 members of BTS, who is always on time and who is always late?
In an episode of Bangtan Bomb, fans witnessed BTS members going to work.
In it, the HYBE staff set up hidden cameras to see who got up early and on time in the group.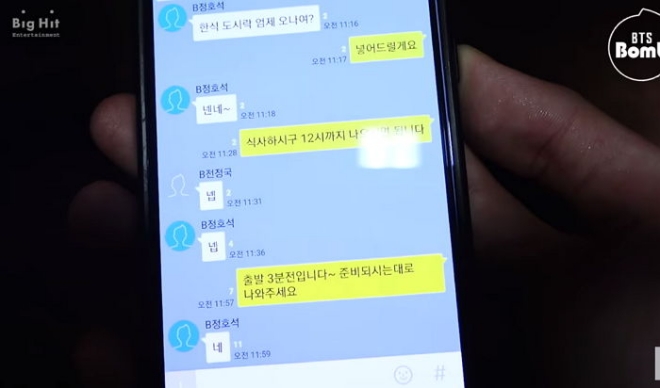 The staff told the members to be present at 12 o'clock and whoever arrived at the meeting point first would stick their name on the time on the clock.
The results showed that J-Hope arrived at 11:59 at the earliest. After pasting his name on the watch, the male rapper turned to the staff and smiled proudly, "I told those guys to always be rubber."
'
Next, the second person present was "golden maknae" Jungkook. The guy laughed very happily and said: "Today I woke up earlier than usual". Jungkook even confessed to himself: "Normally, I'm the last to wake up, if I don't rank last, I'll also rank 2nd from the bottom".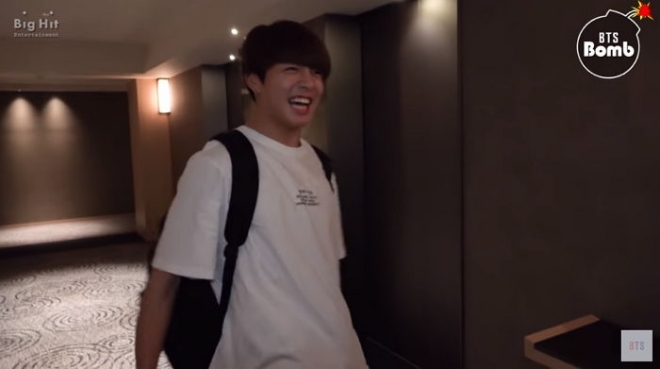 The next one is "older brother" Jin, then Jimin. Arriving there, there was a heated argument because the couple Jimin and V came out at the same time.
However, because Jimin quickly knew that he had to put his name on the watch, he was automatically ranked 4th.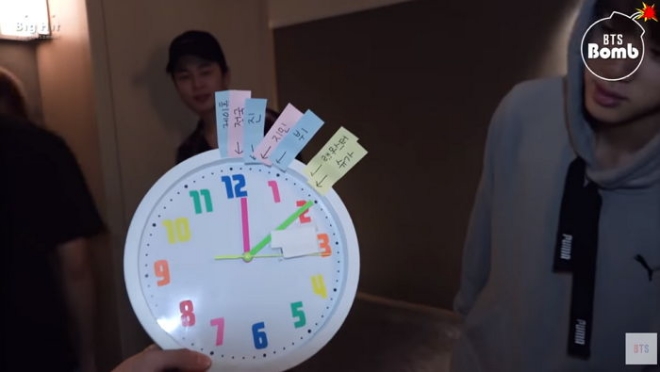 Thus, with only 2 members left, the eldest Jin also exclaimed: "Wow… why are these two so rubber. We'll see each other at 12 o'clock, but what time is it now?"
A few minutes later, the other 2 members also appeared. Leader RM ranked 6th, while male rapper Suga arrived at 12:10 at the latest.
J-Hope immediately felt extremely proud because he was always on time, and Suga was the last to come, so naturally, he became the "laziest" person in BTS!