Possessing a handsome and talented appearance, the male god V of BTS has many times created a wave of fierce controversy on social networks.
Let's review the times V caused controversy below.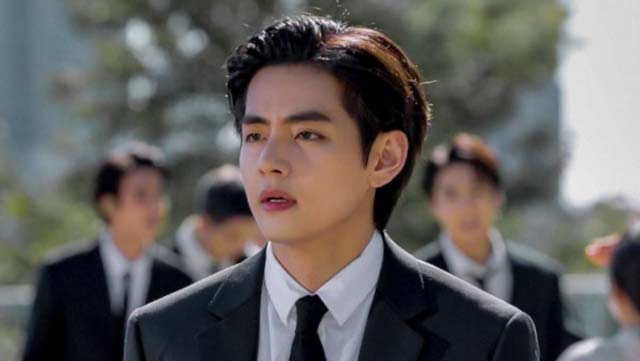 1. Smoking at the backstage of the Grammy 2022
Recently, V created two opposing opinions after the image of him smoking at the backstage of the Grammy Awards was posted online.
With supporters, they believe that V is 27 years old, the use of tobacco is completely legal. In addition, V also does not smoke in the prohibited area. He did not post pictures on the internet promoting smoking, that moment was secretly taken by the paparazzi.
In contrast, the opposing side said that V is the representative singer of Korea in the foreign market. BTS members have to keep their image for Kpop, and smoking is also harmful to health.
2. Pulling a fan's hair at a fansign
In 2016, V was entangled in a fierce controversy when he pulled the hair and joked too much on the head of a female fan during a fan sign event (fansign). In the recorded video, the eldest Jin had to stop when he witnessed the outrageous joke of his teammates.
After the video was posted on social networks and created two conflicting opinions, this female ARMY spoke up for V. She affirmed that she did not feel uncomfortable with the idol's actions, even excited about it. that.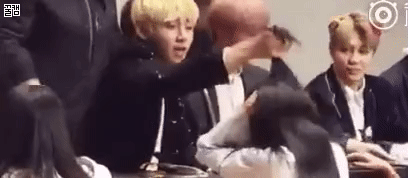 3. Going to a nightclub under age
In 2018, TOP's ex-lover (Bigbang) Han Seo Hee accused him of using stimulants. In addition, she also made a "shocked" statement when she confirmed that she met V at a nightclub with Kim Ki Bum. At that time, both Han Seo Hee and V were not old enough to go to discos.
4. "Spoof"
In an interview with an American reporter, she asked, "What does the BTS member like to do the most in America?". V then replied, "I like to shoot each other on the streets of America".
However, what V means is "I want to shoot on American streets". V's "cheat" quickly spread and became a joke on social networks.