December is the month when ARMY will witness the most unique and spectacular birthday projects from fan communities around the world for BTS's V.
In the near future, V will celebrate his birthday on December 30. Surely ARMYs will continue to give the male idol special gifts, similar to previous years.
Here are the Top 3 birthday gifts for V that have "stunned" from ARMY.
1. Leica camera and Noctilux lens for a total price of about 17,690 USD
Back in 2017, when BTS still hadn't decided to stop accepting gifts from fans, V was given a very grand birthday present by ARMY.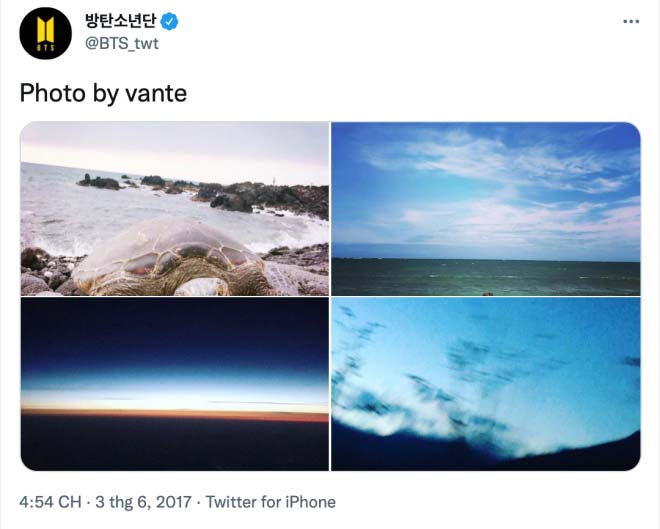 Surely fans also know that V loves photography and is very artistic. He even has a photographic stage name Vante.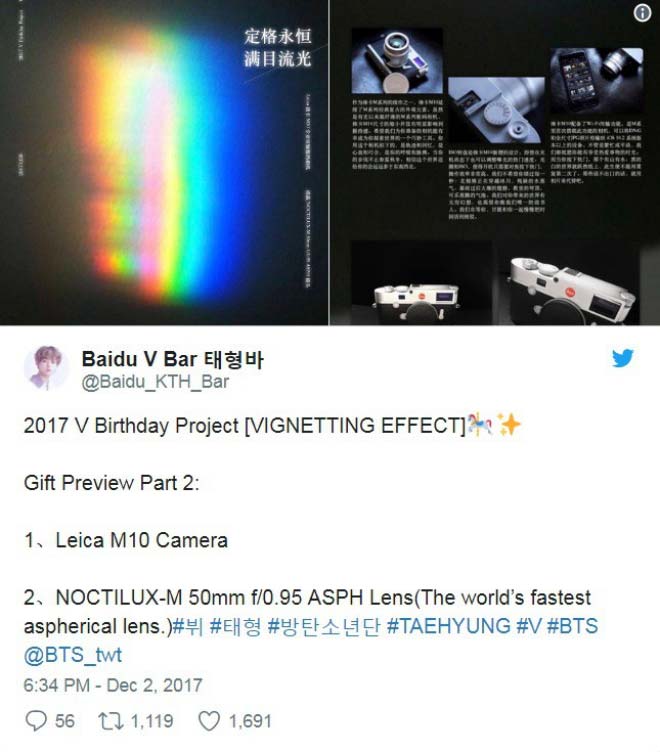 Understanding V's love for photography, the Baidu V community once gifted the male idol with the world's fastest balloon, the NOCTILUX – M 50mm f/0.95 ASPH Lens worth $10,795 along with a camera. The Leica M10 Camera is worth $6,895.
2. Luxury wristwatches cost about 45,000 USD
Also in 2017, another expensive gift was a Jaeger-LeCoultre watch costing about 45,000 USD sent by the V Bar community to the male god of BTS.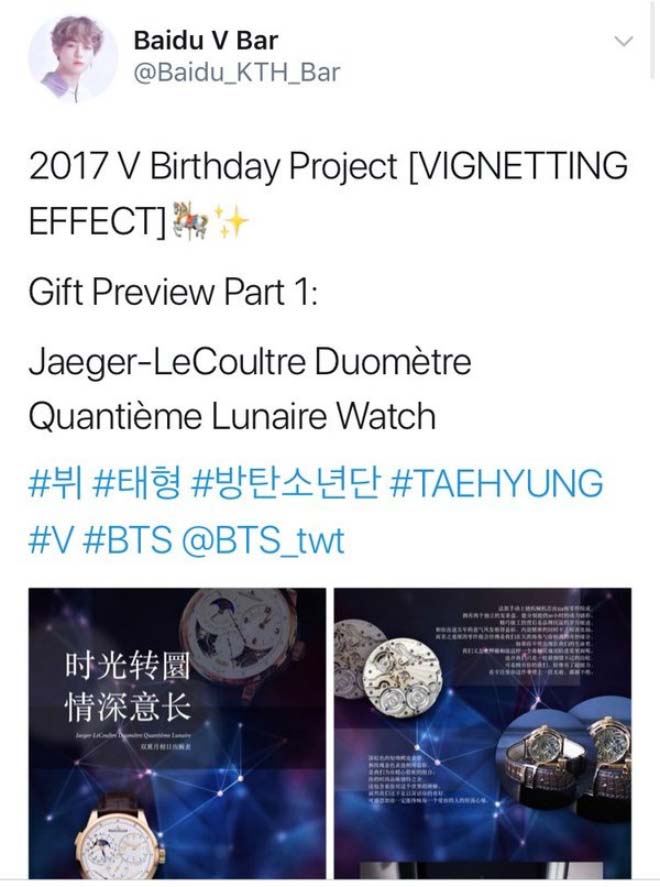 3. Happy birthday advertising screen at Times Square New York (USA) from 22,688 USD
Not only giving material gifts, the Baidu V community also spent a large amount of money to give this spiritual gift to V. This happy birthday advertisement screen was played on December 23-30// 2017 and turn on every 30 minutes.