Up to now, Blackpink and BTS are still the top 2 Kpop groups. They not only own a large fan base around the world, but also have achieved many "terrible" achievements during the past time.
However, with only 3 months left, Blackpink and BTS will face tough choices.
Blackpink in danger of disbanding?
For groups, the number 7 years is considered a "fatal" number. Because this is a typical time for a K-pop contract. Before that, girl groups like Sistar, 4MINUTE, Miss A, KARA, 2NE1 all disbanded.
So fans are quite worried about Blackpink. Since the girls' contracts will end in 2023, the members will have two options: to renew the contract or to separate for solo activities.
Recently, during the promotion of new music products, Blackpink almost rushed to introduce new songs to the public. Before that, the group was "quiet" for nearly 2 years and had no new music products.
After that, the members all separated into individual activities. This also makes rumors of the group disbanding more and more.
With the "rising" of rookie groups like SM Entertainment's aespa, JYP Entertainment's NMIXX, IVE's Starship Entertainment, Source Music LE SSERAFIM… the position of groups like Blackpink, Twice… is being shaken.
However, longtime Blackpink fans believe that the girls will not disband as soon as rumored. Even Blackpink herself once revealed that they want to be together for life.
What will BTS be like when a member enlists in the army in 2023?
Up to now, BTS is a K-pop group with global influence. Since their establishment, the boys have brought back a series of huge records with extremely high profits for the management company and the whole Korean entertainment industry.
Before that, according to the Korean military, BTS will enlist in the army to ensure fairness. However, the Seoul National Assembly passed a bill that would allow global K-pop stars like BTS to raise the national service age to 30. So next year, the first to enlist is Jin. Thus, in 2023, BTS has only six members who can regularly work with the group.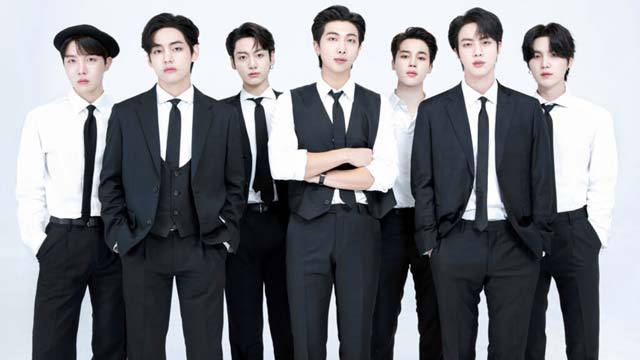 In August, South Korean Defense Minister Lee Jong Sup said that if the BTS members are on military service, they will be flexible for the group's activities.
Enlisted members can practice and join the rest of the members on overseas tours. Although, if member Jin enlists next year and can still return to perform with the group, he will certainly not be able to fully participate in projects with BTS.
Previously, BTS also announced that they were temporarily suspending group activities to allow the members to develop their own orientation. This makes many fans suspect that the management company is asking the members to build individual products to fit their military service schedule.