ARMYs praise his incredible professionalism after learning about the severity of his past illness.
BTS recently released behind-the-scenes footage of Jin's "The Astronaut" single album jacket photoshoot. In the video, Jin revealed the illness that he overcame to perform at BTS's Yet To Come concert in Busan, and fans couldn't help sharing how proud they were of his determination and professionalism.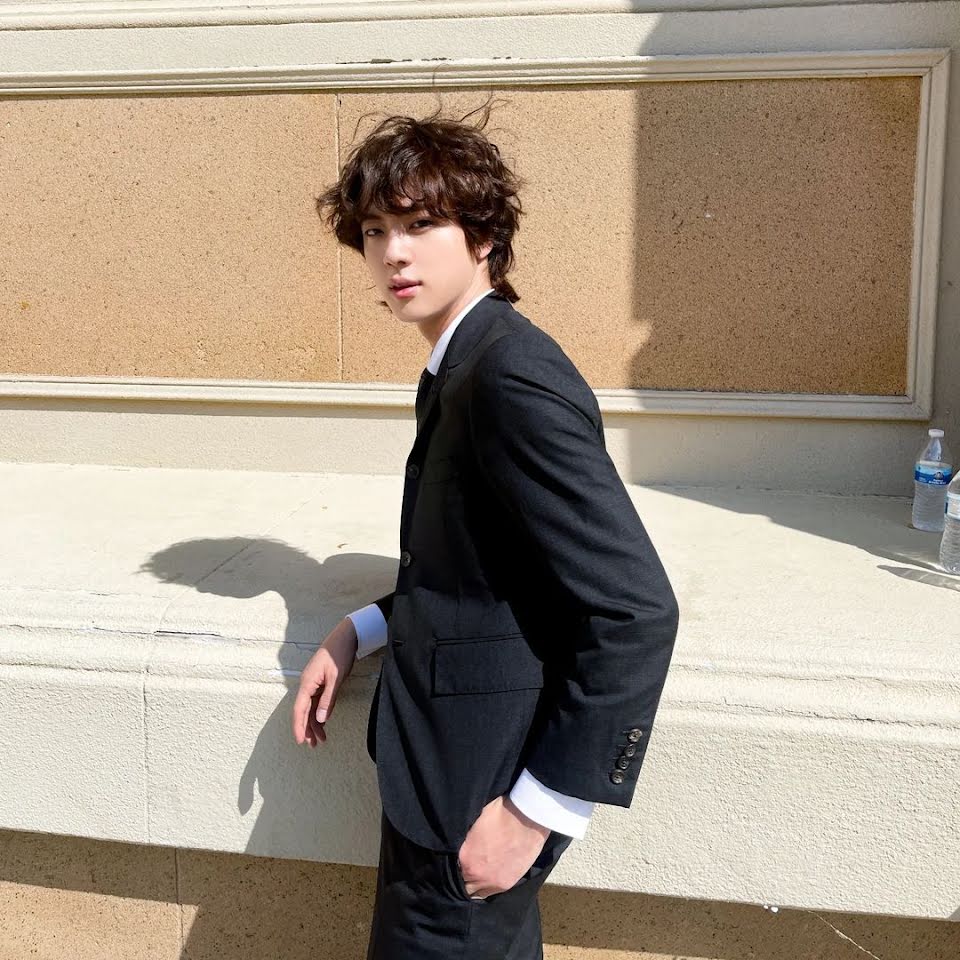 Jin made his solo debut with the track "The Astronaut" on October 28. The song was made in collaboration with British rock band Coldplay, who gifted the song to Jin.
The music video and lyrics had many heartfelt references to BTS and ARMYs, and fans couldn't hold in their emotions when the stunning and cinematic music video was released.
For "The Astronaut" jacket filming, Jin had three different concepts. The first was a darker rock concept, the second was a boy-next-door concept that Jin said had a "nerdy charm," and the final concept was "bright and mischievous."
A revelation from the behind-the-scenes video broke fans' hearts but also gave ARMY a continued appreciation for Jin's professionalism and dedication to fans.
Jin was all smiles in the video as he clued ARMYs into the illness he spoke about before the Yet to Come concert.
Seokjin is that artist when he performs you will never know if he is not feeling well.

He always gives his absolute best and beyond.

Seokjin-ah you did very very well.

GET WELL SOON JIN
YOU DID SO WELL JIN
SEOKJIN IS COMING pic.twitter.com/GnHkUqLltv

— SEOK진 🇮🇳 INDIA ✨D-456✨(VERY SLOW) (@seokjin_india_) October 15, 2022
Jin consistently leaves little doubt about his professionalism. This year, he also impressed fans by joining BTS for their 2022 GRAMMY performance after undergoing surgery for an injured finger.
The video from his photoshoot began with an apology from Jin. He explained that he had contracted epiglottitis a few days before the photo shoot, so he was struggling to talk.
Epiglottitis is considered a medical emergency. Epiglottitis refers to swelling of the epiglottis, which is located at the root of the tongue and helps prevent food and liquids from entering the windpipe.
When the epiglottis swells, it can lead to difficulty breathing and swallowing, which is why it's considered a medical emergency that needs immediate attention. Despite the severity of epiglottitis and the fact that symptoms are reported to often get worse in the days following diagnosis, Jin remained upbeat and positive throughout the photoshoot.
He made jokes to keep the mood light, despite feeling under the weather.
Even with his hoarse voice and difficulty speaking, he continued to add his commentary to the behind-the-scenes video, sharing messages with fans.
ARMYs reacted to the severity of his past illness, thanking Jin for his dedication and hard work.
Please Kim Seokjin is so precious despite having difficulties to talk as usual due to epiglottitis, he tried his best. I'm constantly praying for their good health. That last part when he used body language 😭💜👨🏻‍🚀#Jin #TheAstronaut @BTS_twt
Heaven coming through
And I love you pic.twitter.com/gH0f0iquJy

— cestlavie_90⁷💜 (@cestlavie9090) November 6, 2022
epiglottitis is not just a simple sore throat, it's potentially life threatening if not treated properly and seokjin despite being sick and needing rest , worked so hard, with a smile on his face so he can give us his best for the astronaut please stream‼️pic.twitter.com/vkpBU7AyjT

— nat. (@bejinkoo) November 6, 2022
Just noticed that he coughed 😭😭😭 At what level is his professionalism that no one even noticed that he was sick 🥲❤️ I'm saying again: WE DONT DESERVE HIM!!

Stream #TheAstronaut #Jin pic.twitter.com/KXBhoBubnY

— GRAPHICS JIN ♥️ D-457 (@GraphicsJin) October 31, 2022
Thankfully, Jin seems to be in better health lately!
Check out the article below for more on Jin's incredible professionalism.