World peace won't be achieved until these songs come back from the dead.
There are many reasons why BTS are mega-popular worldwide. They are charming, are monster performers on stage, and have a sense of humor that can win you over in minutes. But the biggest reason behind their global acceptance is the sincerity behind their music.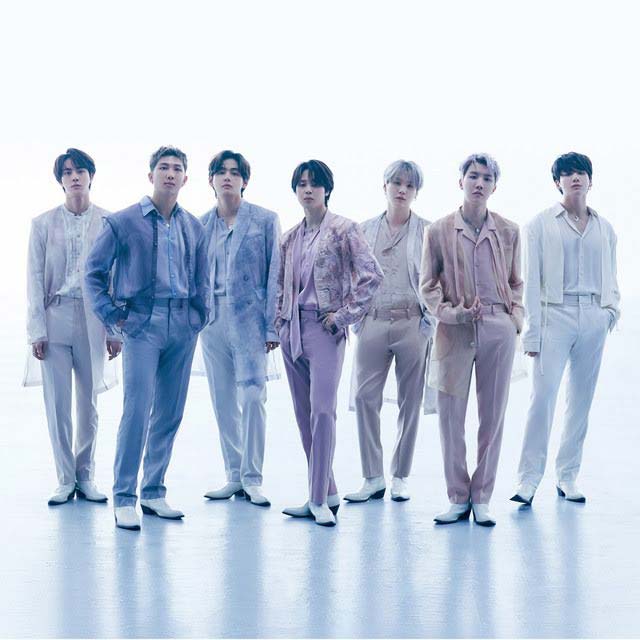 That is why ARMYs can never get enough of their songs. Though BTS keep their fandom well-fed with new music frequently, there are some projects that they teased, only never to mention them again.
Here are 5 of those songs that ARMYs would do anything to get their hands on:
1. RM feat Rina Sawayama
RM has long been an admirer of Rina's music, and she attended a BTS concert at the O2 arena back in 2018. After their interaction, fans were hoping for a collaboration, only for Rina to confirm that they were indeed in the talks for creating a track together. She said that RM and she wrote a song together virtually, but the project still hasn't seen the light of the day.
Rina Sawayama said she spoke and wrote a song virtually with Namjoon but she said "I don't think anything happened to that song"@BTS_twt pic.twitter.com/onOepVGMxF

— alex⁷ (rest) (@iIlejeons) August 12, 2020
With BTS now focusing on their solo music for a while, ARMYs are hoping that RM will finally bless the world with this much-anticipated collaboration.
2. Ed Sheeran prod. SUGA
Ed Sheeran and BTS have a very wholesome artistic dynamic. He was among the writers of two of BTS's popular hits, "Make It Right" and "Permission To Dance." In 2018, Suga teased a project with Ed on Twitter with a picture of a track arrangement.
hmm… this is for you @edsheeran #SUGA pic.twitter.com/QVKy3TaAVh

— 방탄소년단 (@BTS_twt) December 5, 2018
ARMYs were excited to witness Suga produce for such a huge global star. But the song never got released, nor was it talked about by any of them after the tweet.
3. Jungkook's "Decalcomania"
In 2019, Jungkook posted a snippet of a self-composed English song, "Decalcomania," on his birthday. The 1-minute-18-second-long preview impressed ARMYs so much that they couldn't wait for him to drop the song officially.
요거는…기대해주세용 ㅎㅎ pic.twitter.com/AWIFVQqeep

— 방탄소년단 (@BTS_twt) August 31, 2019
Two years went by, and fans were still waiting. Finally, in 2021, an ARMY asked Jungkook about the song during a Zoom fan meeting. That's when he revealed that he deleted the track's files, and now it only exists in his memory and on Twitter. Though Jungkook said he could recreate it if he wanted, ARMYs haven't been blessed with the final version yet.
4. V's "Travel With Me"
Earlier this year, V posted a snippet of his unreleased song "Travel With Me" on his Instagram stories, and the audio went viral almost immediately. Both fans and locals were asking for the whole song, and ARMYs were hoping that they get the official version in V's first mixtape.
kim taehyung driving and singing this song his voice this lyrics? omg 😭 pic.twitter.com/5lPNacHQHX

— .·͙☽ rest (@taeteland) December 10, 2021
But on Weverse, V said that the snippets he was sharing won't be on his solo mixtape, which made it clear that this song was scrapped and probably won't ever be released. Still, some fans are holding onto the hope that he decides to give this track a shot.
5. V's Untitled Track
In May 2022, V posted another work-in-progress Engish track on Twitter. The funk vibe of the song was pleasing enough to make ARMYs crave the full song, but V had already announced on Weverse that he would be deleting the piece for good.
Bye pic.twitter.com/Tf4jXphMnD

— 방탄소년단 (@BTS_twt) May 10, 2022
To this day, fans are camping under the Tweet, trying to coax V to release the song.