Sometimes, just through small actions, Jungkook's personality can be seen from BTS!
Here are the moments that prove the good character of this "golden maknae".
1. The lyrics are composed by Jungkook
Jungkook once composed: "At the age of 15, I had nothing. The world was too big and I was too small. But now I can't even imagine: Me, without my own taste, empty. . I pray. Love my brothers. I have older brothers. Emotions overflow. I become myself."
2. When he saw a light bulb fell off on stage, Jungkook put it back in place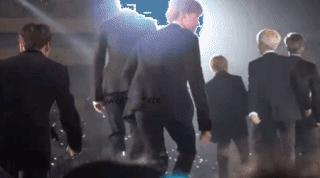 3. Jungkook is always the one helping behind the scenes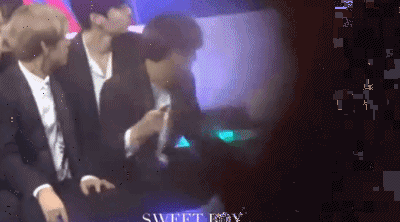 4. A make-up artist's memory with Jungkook
"I still remember. I used to work as a makeup artist at a store that BTS frequented in Chungdam. On a very busy day and many customers came to do wedding makeup. I brought a heavy bag with me. He went up and down the stairs continuously and then someone came to help me. He said: Let me carry the bag for me. I was surprised and said I could carry it. He was a customer and at that time. there's a flu so he's wearing a mask, I'm just guessing he's a customer.
After the customers reduced, the store was a bit quiet, but this idol came to me and laughed: Why would you refuse when I can help. Then he left to put on makeup. He's very handsome, his eyes are pure and he doesn't have any arrogance because he's a celebrity. On the way back I searched for him online and it turned out to be Jungkook of BTS. The group just released I Need You.
Since TVXQ, he is the first idol that I love. Since then I have become a fan of Jungkook. He is extremely polite and responsible, I hope he will always succeed."
5. Jungkook is a responsible idol
At Idol Star Athletics Championships , other idols tend to leave snacks and drinks on the floor. And when Jungkook saw that, he took a plastic bag to pick up trash on the floor.
6. Jungkook always cares about his fans
7. BTS's maknae always bows 90 degrees