Everybody is counting down the days already.
On October 17, 4:10 pm KST, Big Hit Music announced that BTS members would be enlisting for their mandatory military service starting with Jin this year, and they will regroup in 2025 after all members are done with their duties. Within minutes of this announcement, Google saw a huge spike in search interest for "2025" worldwide.
[공지] 방탄소년단 병역 이행 및 향후 활동 계획 안내 (+ENG/JPN/CHN) pic.twitter.com/jntF90agO4

— BIGHIT MUSIC (@BIGHIT_MUSIC) October 17, 2022
According to data provided by Google Trends, the search volume for "2025" jumped up by almost 100% between 4:04 pm KST and 4:12 pm KST. During the time of writing this article, the search interest for "2025" is still much higher than it has been in the last 24 hours, as well as in the past week.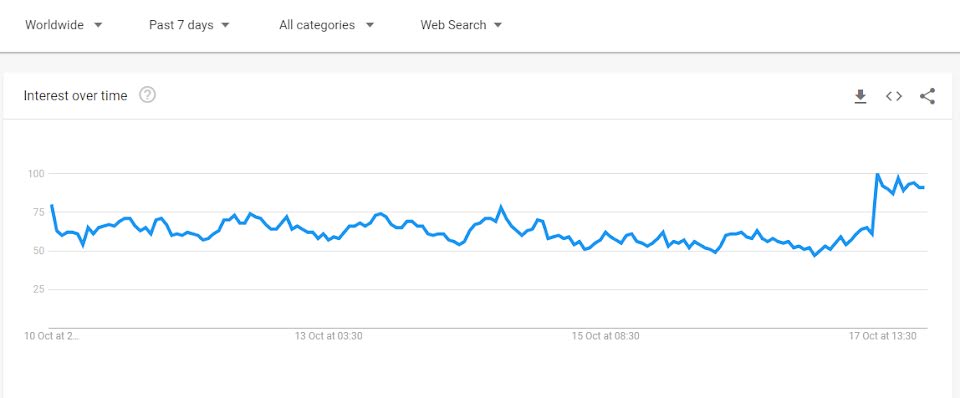 The related search topics and queries are almost entirely about BTS and their military conscription, which just confirms that this spike in interest for 2025 is a direct outcome of the notice.

Rising search queries around 2025 worldwide in the last 24 hours | Google Trends
Though many ARMYs on social media have already started counting down the days until they can see the seven BTS members together, nobody probably expected that Google search volume for the specific term "2025" would shoot up this much within minutes. But that's just a byproduct of having an organic and undefeatable reach like BTS's.