When it comes to being a K-pop idol, one of the most important things about being a performer is talent, charisma, and stage vision.
From brainstorming to team formation, everything is thought through to create the right atmosphere. In particular, the costumes are very important and create another space for the performance.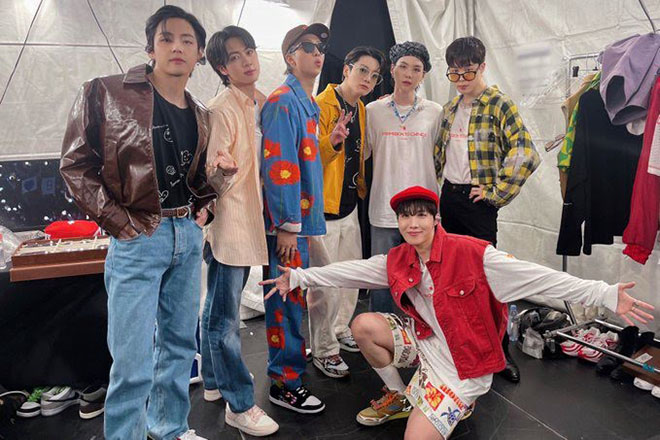 One group that always looks great on stage is BTS. Over the years, their style has matched both their music and their personalities.
In particular, since debuting as a teenager in 2013, Jungkook has had a transformation not only with his appearance but also the way he dresses on stage.
Before the release of the group's new game BTS Island: In SEOM, BTS answered several questions on the blog about different things.
Recently, one of the questions is which stage outfit is the best for each member.
When it comes to Jungkook's choice, the maknae showed that his choice couldn't be more accurate and a lot of ARMYs definitely agree with him.
The first is On and it's hard to see why not. The outfit combines style, practicality and personality.
The bright red color means Jungkook has stood out on stage and the little details just make it cooler.
Among Jungkook's choices, his Permission to Dance outfit choice is the one that makes the most impression.
The minimalist black t-shirt is perfect to complement a light jacket and necklace.
The Permission to Dance performance also showcased some of the iconic moments throughout the show, including the time Jungkook answered a fan's request and showed the audience his abs.
This was the final outfit that caught the attention of netizens and it was a choice that no one would disagree with, literally, and it was the outfit for Black Swan.
Of all the outfits, black is always one of the things that grabs the attention of netizens because of the fit, style, and intricate accessories that match the song perfectly.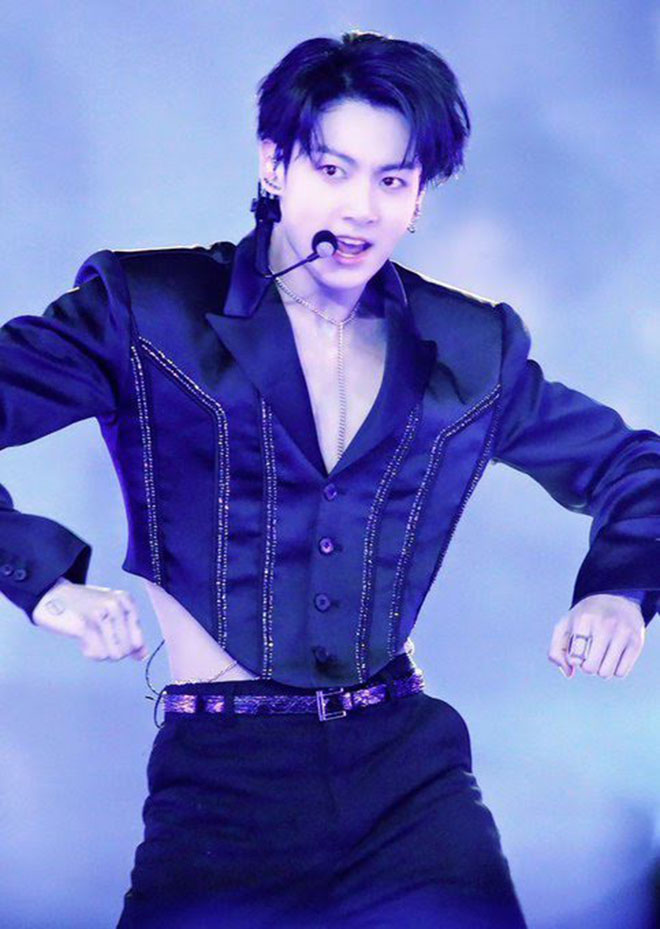 However, what made netizens talk a lot was that while performing Black Swan, Jungkook also encountered a costume problem.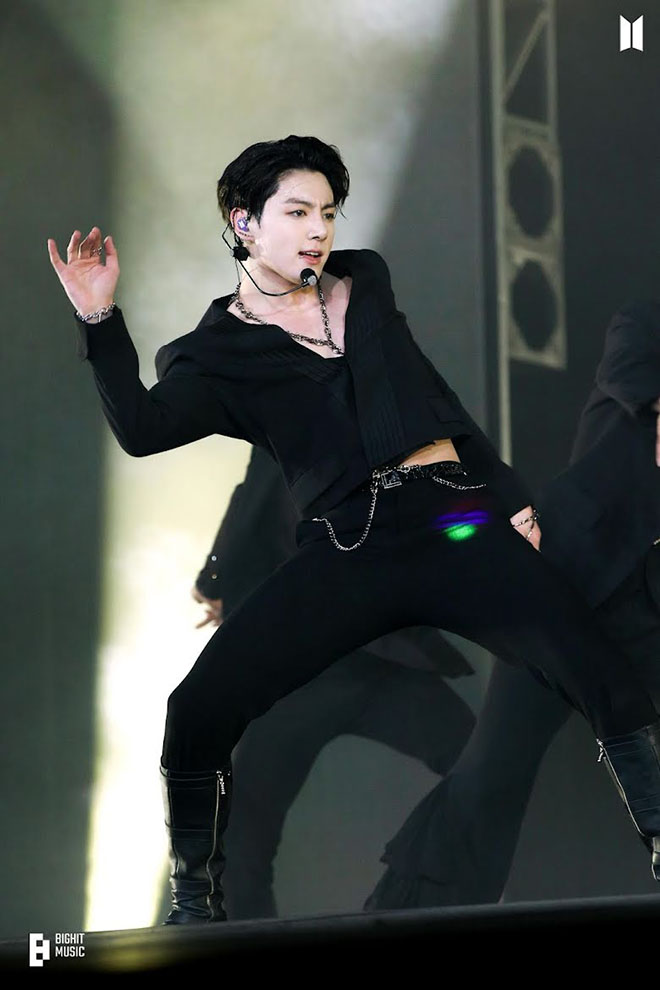 Throughout the various stops, the outfit had some issues, leading to Jungkook revealing more than he intended…
Although these are the 3 outfits chosen by Jungkook, there's no denying that the idol really looks good in whatever he puts on.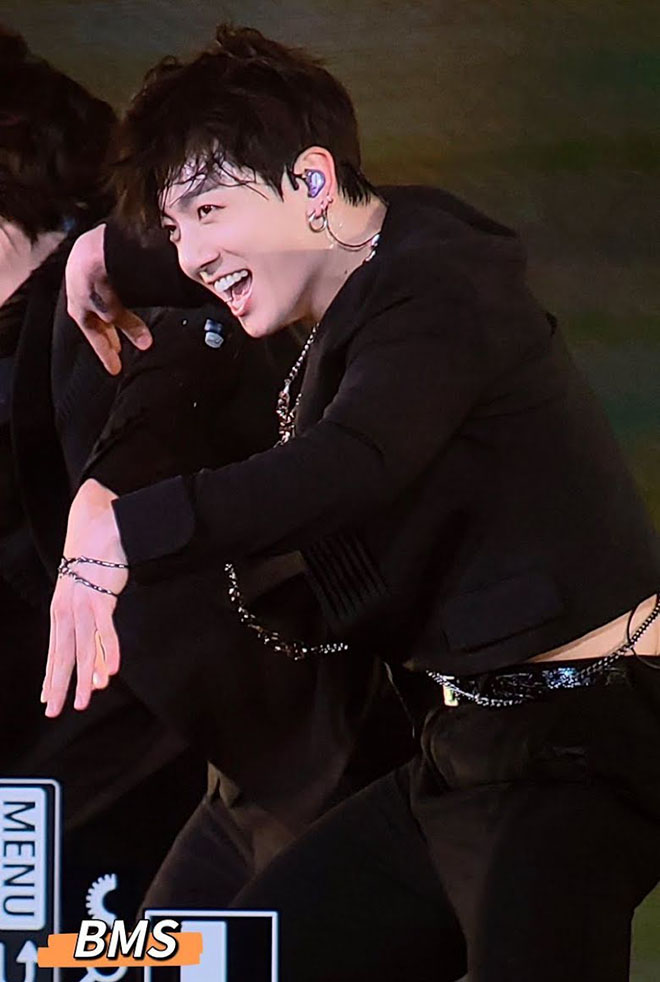 With rumors of a world tour circulating, it will be interesting to see if the group wears the same outfits or tries something new.