With such a high IQ and EQ, ARMY has the ability to turn the situation around very skillfully, turning evil into sand!
When it comes to the biggest artists in the world, it's impossible not to mention BTS. However, besides being famous and widely recognized, there will always be haters for no good reason.
Recently, BTS anti-fan has invested in a car carrying a BTS sign running around the street.
An ARMY in London captured this image and posted it online. Accordingly, the signboard is full of pictures of seven BTS members with the tag #StopBTS (Stop BTS).
Also commendable for this anti-fan for being very willing to spend money and beautifully designed with the car and black background, highlighting the red frame with the image and text.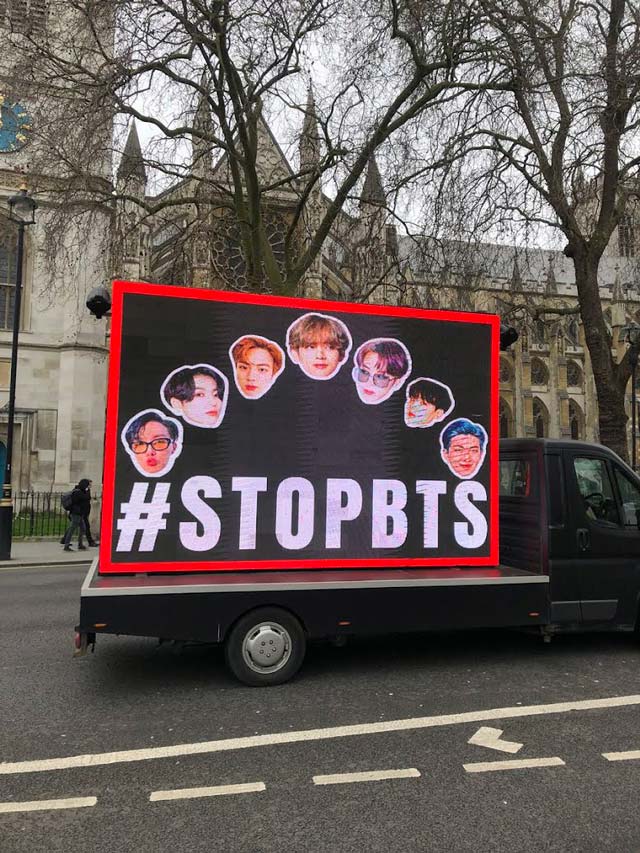 This image immediately went viral. While many ARMYs couldn't understand why someone would do this, many people turned it into a funny thing. Because indeed, there are many things to stop BTS.
Like the boys who are making the gym go bankrupt…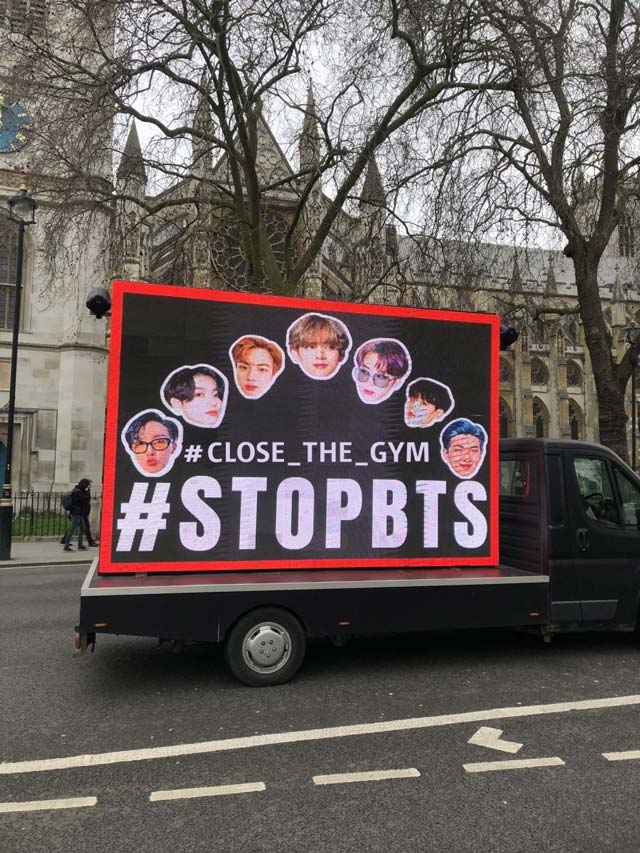 …or stop them from deleting Instagram photos!
They even changed to Jin's classic "STOBIT" card. For those who don't know, this is what Jin yelled when he was teased by the youngest Chimchim and Jungkookie. "You are so handsome" – "No" – "Really, really" – "Stob It"!
ARMYs reacted in a variety of ways:
– Haters gonna hate. But no media is bad. Surely thanks to this, more people know about BTS!
– Did anyone notice that this antifan chose beautiful pictures of the oppas? Thank you for letting me see handsome men for free on the road
– Antifan is worthy of the biggest group in the world. The design and pictures are all very beautiful! Thank you!
– Turning into sand! ARMY is always top!
Once again, ARMYs proved they have very high IQ and EQ, just like their idols. What better response to the enemy than laughter! This is the principle that the Stoic philosophers once took to heart!