The latest information about BTS's performance venue in the upcoming tour has many audiences worried.
As the Covid-19 vaccination process continues to be accelerated, mass gatherings have been gradually resumed, including music concerts. During this difficult time, not only fans are saddened by the missed opportunity to meet their favorite artists, but the whole music industry has also been greatly affected.
Initially, BTS had planned for the Map of the soul world tour in 2020, but was forced to postpone it when the pandemic hit. In the end, it was canceled after about a year because the situation did not improve.
Since then, BTS has only held a handful of live shows at certain locations, including the Permission To Dance On Stage tour, with shows in Los Angeles (USA) in late 2021. ARMYs are also quite careful about wearing masks and vaccinating, so even though this is a "sold-out" stadium-scale concert, there are few or no reports of many positive cases appearing after the event. to sue.
V, J-Hope, Jin, Jimin, Jungkook, Suga and RM of BTS (from left to right)
Most recently, BTS held their first live concert in Seoul, South Korea since the outbreak, with strict control guidelines enforced. ARMYs are not even allowed to cheer and shout. Instead, they were given devices to help make noise when cheering.
BTS's next concerts have just been announced to take place in Las Vegas, Nevada (USA) and this will be one of the biggest shows, with 4 days of concerts and additional events already scheduled. calendar.
"With the desire to meet more face-to-face with ARMYs, we have decided to hold another show in Las Vegas, USA. We are trying our best to prepare for the show to ensure the rules. Take care of your health, for a safe concert. So please keep an eye on the information about the Permission To Dance On Stage – Las Vegas show ," – BTS's management company announced via the Weverse app.
ARMYs predict that this is just the beginning of a full world tour with specific times and locations to be announced one by one.
However, fans are feeling concerned because of the safety issue in the context that the epidemic has not been thoroughly controlled. On April 4, a representative for the Allegiant Stadium venue announced that they would not be checking vaccination status slips or requiring a quick test for spectators to enjoy the show.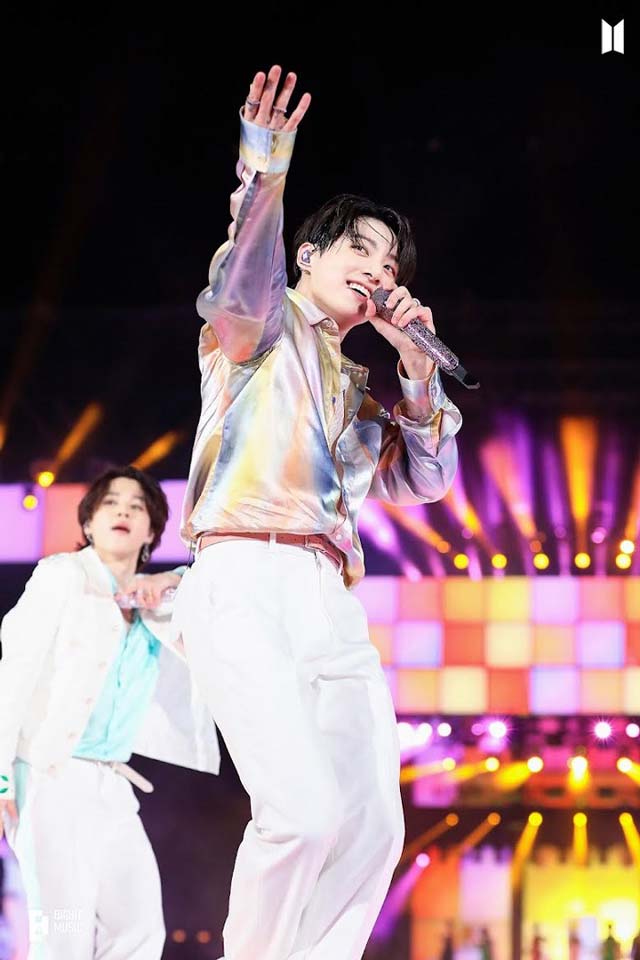 Many fans think that this control is quite lax, while the impact of the pandemic has not shown any signs of ending. Currently, the Covid-19 variant Omicron BA.2 is on the rise and is highly contagious.
ARMYs are telling each other to be more careful and "wear a mask" at all times. Allegiant Stadium also emphasized that the company that organized the event, HYBE/BIGHIT MUSIC, also required concert attendees to wear masks while attending.
Some fans think that they initially bought tickets because they thought the show would be strictly protected against the virus, so the easing of control for spectators was a "bad move" at the last minute of the organizers. position
To date, all 7 members of BTS have been infected with Covid-19 and have since recovered. In fact, both J-Hope and Jungkook recently recovered in time to attend the 2022 Grammy Awards.