South Korean male artist Kim Taehyung, also known by the stage name V of BTS, is famous for breaking records and achieving difficult feats.
Once again, he proved this by ranking 10th on the list of 1000 most influential people on Instagram. This is the highest ranking that a male K-pop idol worldwide has ever received.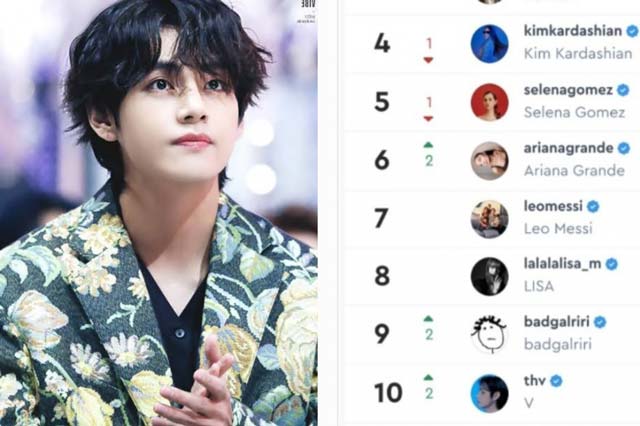 This ranking is compiled by Hypeauditor which measures the performance of Instagram accounts. Standing on V also have cult figures like Rihanna at 9th, Blackpink's Lisa (No.8), Messi (No.7.), Ariana Grande (No.6), Selena Gomez (No.5) and Kim Kardashian (No.4)…
"Congratulations to our Instagram king Kim Taehyung" – one netizen commented.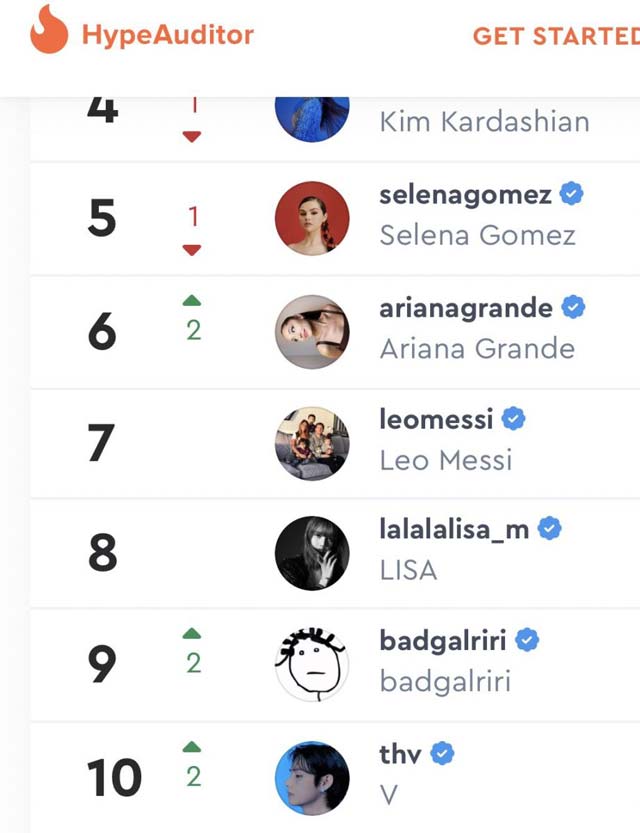 Another ARMY wrote: "Another great achievement! It's only been 4 months since the account was created but already has a huge record. He is the king of social media".