His shoe choice was for a good cause.
ARMYs noticed a meaningful detail in BTS RM's shoe choice in a recent photoshoot.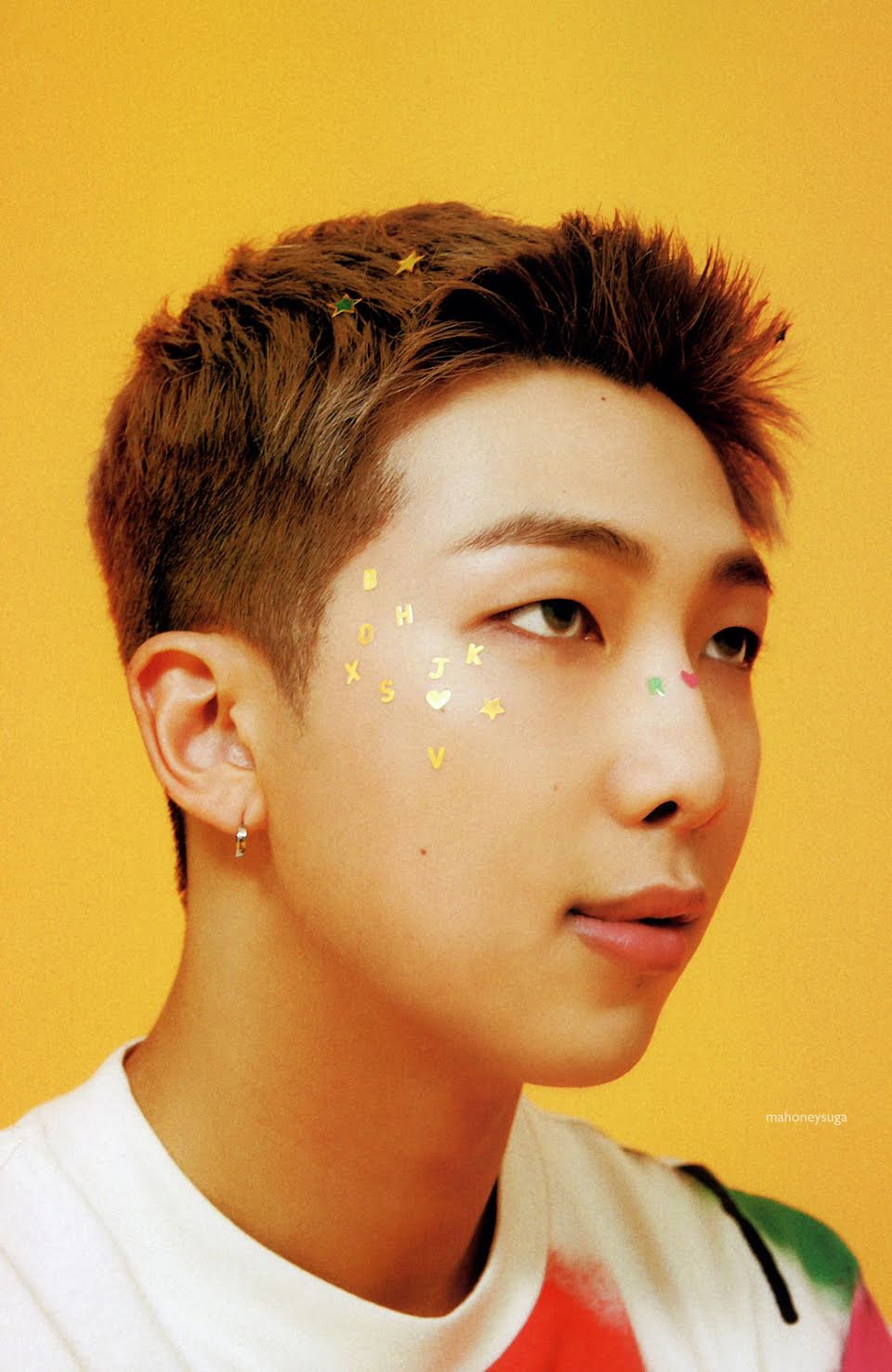 BTS recently released Japan Official Fan Club Magazine vol. 10. This included a sub-unit photoshoot. RM and Jin were paired up for a cute, bright, colorful concept.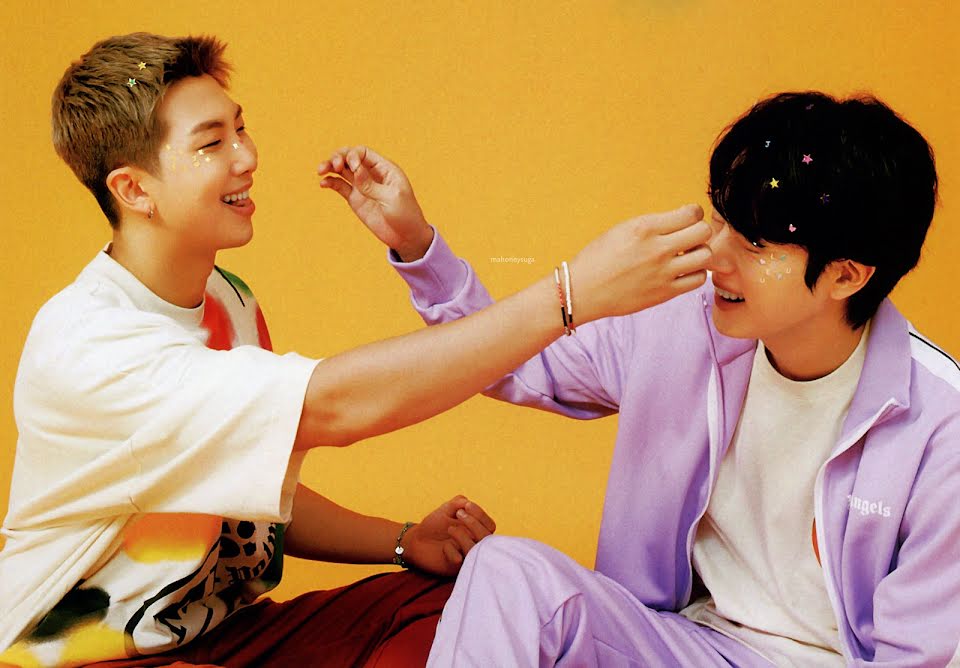 Yet, ARMYs noticed a few subtle details in this photoshoot that they can't help but admire.
ARMYs thought it was especially sweet that there were stickers on the members' faces that included each other's initials.
'J💛' AND 'N💗'?!?!?!?!!?!??!!!?!!?! pic.twitter.com/CMJWYgV9Kb

— mix of namjin 🧑‍🚀💙 (@naemjooon) October 13, 2022
But what really has ARMYs talking is that RM was wearing LGBTQIA+ Pride shoes.
Namjoon wearing pride shoes 😭 pic.twitter.com/H1EU9pOVuv

— mahoneysuga (@mahoneysuga) November 13, 2022
The shoes in question are multicolored Vans Classic Slip-On which read "PRIDE" on the sole and L, G, B, T, Q, and + on the shoe's design. Vans' pride collection also donates to LGBTQIA+ charities. The shoes originally sold for $55 USD but are currently on sale for $34.99 USD at Footlocker.
Vans has confirmed a donation of $200,000 from the Checkerboard Fund at Tides Foundation to three organisations 'committed to advocating for and providing the space, access and community needed to uplift the voices of the LGBTQ+ community'.
— PinkNews
LGBTQIA+ ARMYs were excited to see the shoe choice, knowing not only what it represents but that sales proceeds went to help people.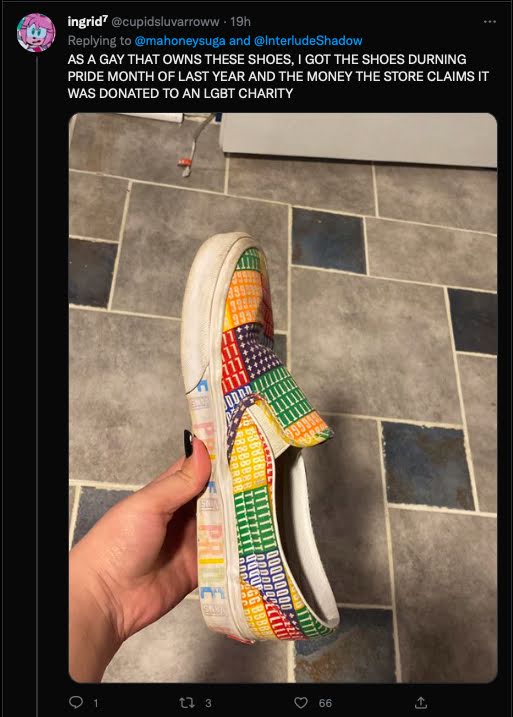 For years, BTS have been outspoken LGBTQIA+ allies, and the members often show their support. Jimin also wore clothes from a Pride collection in a recent photoshoot. Read more below.