BTS' J-Hope can be described in one word: Swag. That's why it's not surprising that fans looked a little closer at J-Hope's photo and noticed something expensive lurking in the background.
While sharing some selfies from the idol's "Hope World" studio, you can see some of J-Hope's favorite items and decorations around the room.
From the Frogman" READYMADE set to the luxurious Takashi Murakami set, J-Hope has decorated his studio with a number of expensive items.
However, you can see the newest addition at the bottom of the photo, and it's not a cheap thing.
Fans noticed the GUCCI x BALENCIAGA shopping bag with the words "This is Hobi's bag" painted on it.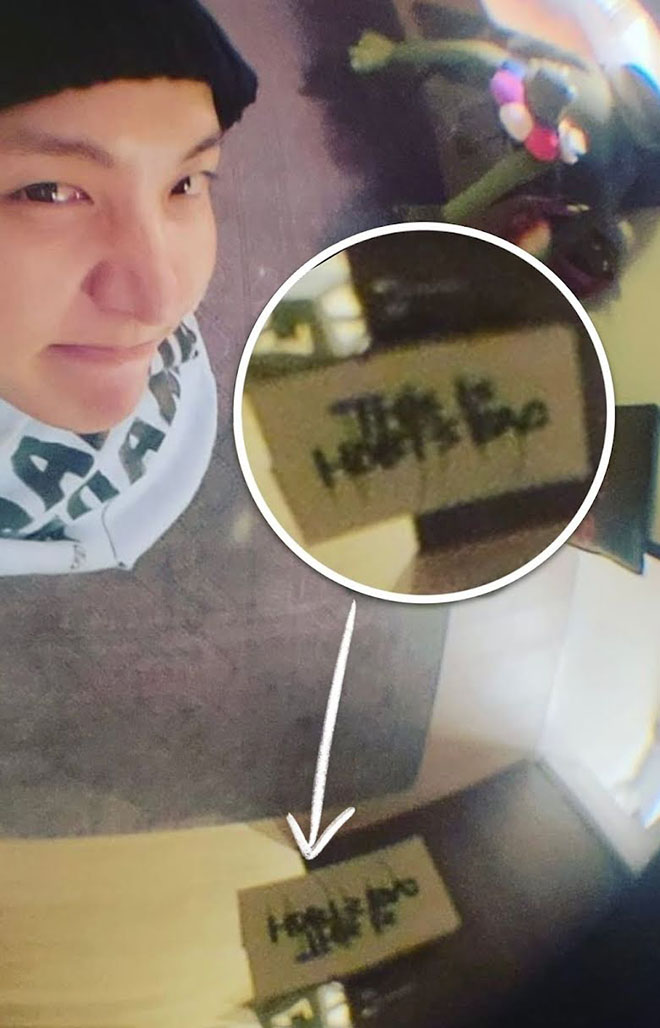 When purchasing items from "The Hacker Project" by GUCCI x BALENCIAGA, a shopping bag is given to the customer.=
It matches the aesthetic of this unique brand, combining the boldness of BALENCIAGA with the classic element of GUCCI.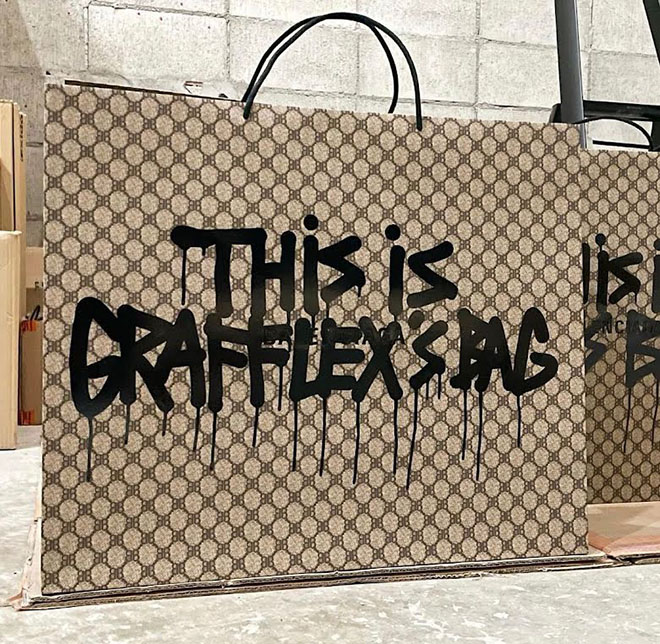 The two brands come together for the best of both worlds, which sounds like something J-Hope loves so much.
However, the cutest detail is J-Hope's choice – the bag carries the idol's nickname, not his stage name or real name.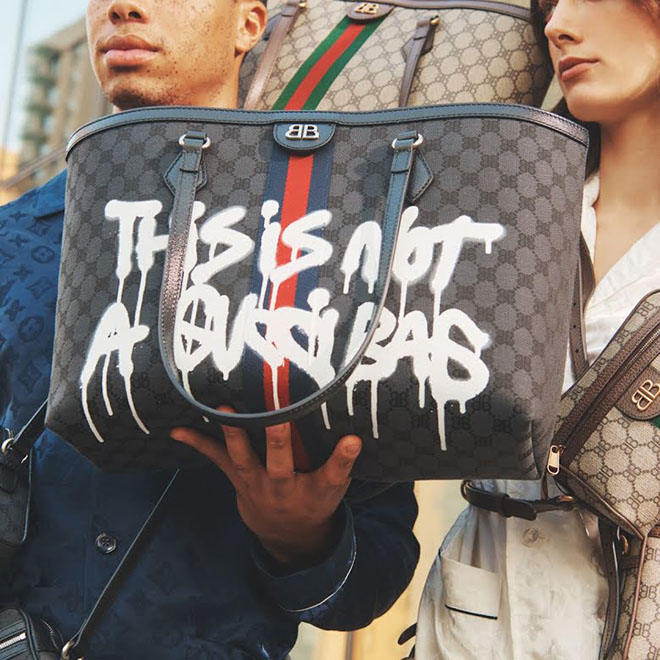 If you want to have your own shopping bag, secondhand sellers are selling shopping bags online for around $100 but it's just plain shopping bags.
However, it won't hurt your wallet as much as actual designer items that cost over $1K, including duffle bags, tote bags, puffy leather jackets, and more.