V is truly a gift that never stops giving. He showed off his bossy vibes on Weverse once again with a special gift for ARMY!
Time and time again, V BTS proves that he is the real boss of Weverse!
Earlier this year, thanks to V, everyone benefited from his suggestion (or command?) to Weverse about some changes to the app.
"Give everyone those two weeks. Read the notification when a member views ARMY's post or the like button, changes the profile picture "- V wrote.
In addition, thanks to "manager" V, Weverse organized a gift-giving event. You are a true gift that never stops giving.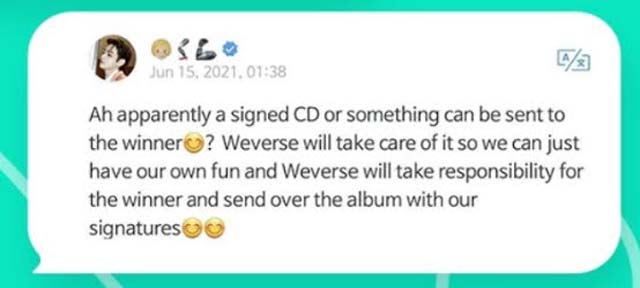 He gave Wervese another two weeks. Weverse immediately followed instructions, announcing the gift program, which included a signed CD as V had originally promised.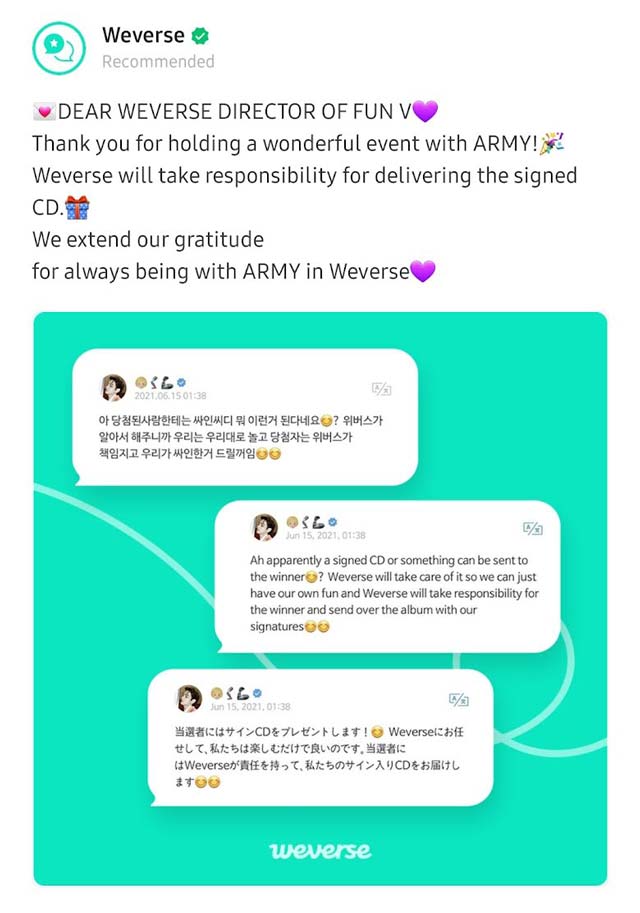 Now, the "last boss" is back with more gifts for the holiday season.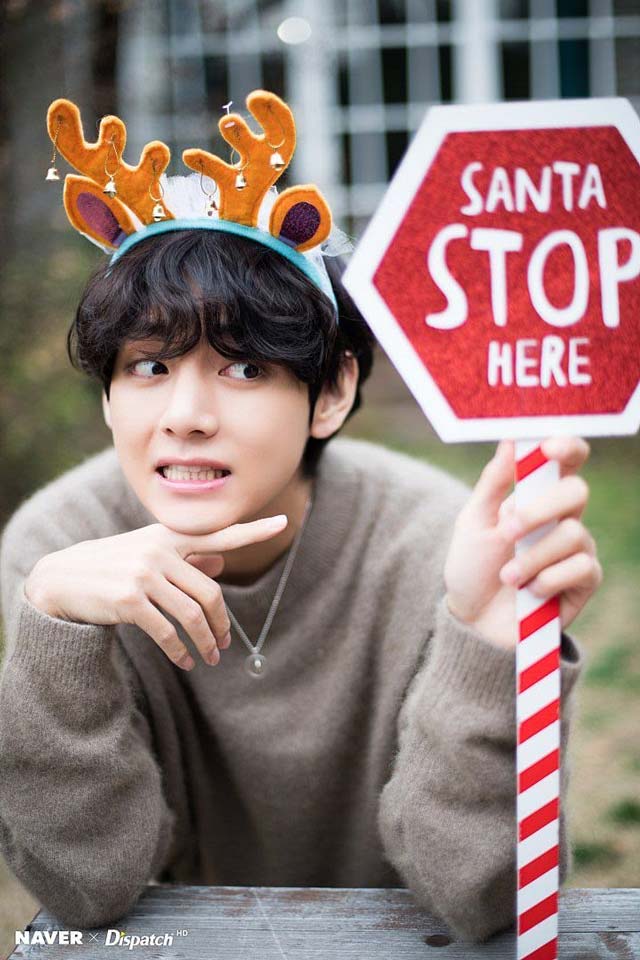 One ARMY posted a new BT21 product (which is obviously for Christmas) with the call: "Let's shop".
Of course, the image of brain children immediately caught V's attention. So, he curiously asked what exactly ARMY was buying. "What are you buying? I will come back to see" – V wrote.

This ARMY was shocked to see V's comment but tried to calmly explain, "Oh my! I'm choosing a Christmas present for my brother. Should I buy her a cushion, statue or pen? I was thinking… haha"

As promised, V is back but not only leaves helpful advice, but also promises to send a signed CD!
"I prefer statues. And if you email the company, I'll tell them to give you a signed CD. It's great to read your sincere messages," V replied. "Merry Christmas".


This ARMY can only be shocked again: "Geez, late at night. So shocking and touching! Merry Christmas!" – Lucky ARMY writes.
Santa Claus? ARMYs only know Santa Tae! What a wonderful Christmas present, ARMY?