If anyone is curious what life is like with a world superstar like V BTS, here's the answer!
In a recent interview with Japanese magazine Mokkan Henshu, actor Park Hyungsik shared details about his close friendship with BTS member Kim Taehyung, aka V.
Question: How does it feel to see your friend being loved all over the world?
Answer: I still can't believe it. They received many awards at major awards ceremonies in the US and it was shocking to see foreign audiences singing along in Korean.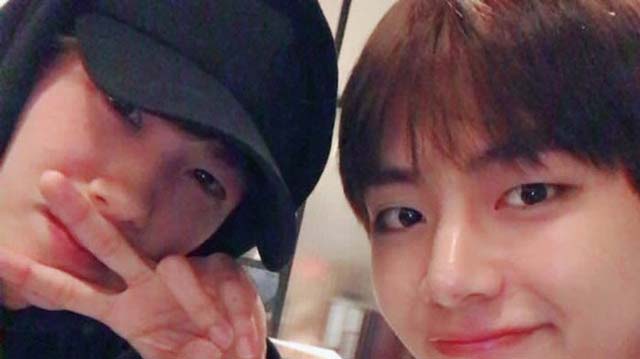 But to me, Taehyung is still a cute little brother. When we meet, we often joke. She hasn't changed since the first time we met. At work, he's very professional, but normally he's as simple as any other guy."
It's reassuring to know that Taehyung hasn't changed even though BTS is now a global hit!
Hyungsik and V became close after filming Hwarang: The Poet Warrior Youth together . The two members of the popular group of close friends Wooga Squad with Park Seojoon, Choi Woo-Shik and Peakboy, are referred to as "representatives of the film industry" by the media.
Netizens have mixed comments on this story:
– There are groups that play for the common good, but seeing how Wooga Squad is together is enough to understand how close they really are.
– Oh yeah, I've been curious about what it's like to live next to a superstar for a long time. It's amazing that with all that popularity, V is still a normal guy.
– Many celebrities have talked about Taehyung's likability and natural charm. He is always so sweet, humble, quick in life but professional at work.
– I mean V can show support to his friends but don't destroy their movies, take all the spotlight with soundtracks like in Itaewon Class and Our Beloved Summer like that.
If you could live next to V BTS one day, what would ARMY do?