"Oh my god, Jennie needs to calm down…"
When it comes to iconic friendships in K-Pop, the members of BLACKPINK are truly like a family in every way. In particular, two members that have always gained attention for their adorable and hilarious interactions are Jisoo and Jennie.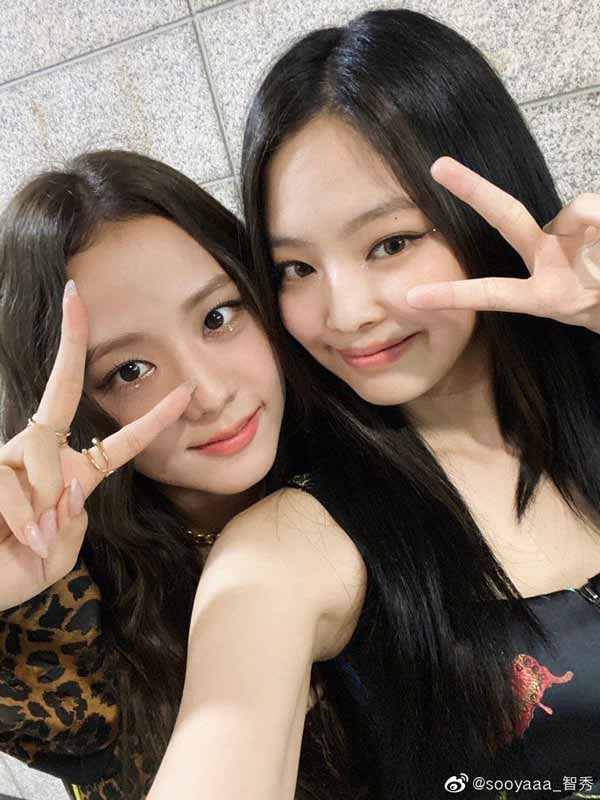 BLACKPINK's Jisoo (left) and Jennie (right) | @sooyaaa__/Instagram
Since debuting, the idols always managed to make BLINKs laugh whenever they're together, but also send them into meltdown with their interactions.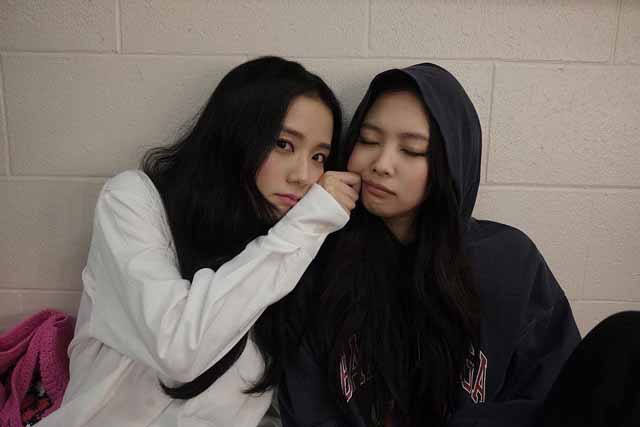 | @sooyaaa__/Instagram
Well, one moment has recently got BLINKs hot under the collar during the recent Barcelona show.
On December 5, BLACKPINK played a phenomenal show in front of thousands of fans in Barcelona, Spain. As expected, fans shared moments from the show on social media so that BLINKs worldwide wouldn't miss out on everything that happened.
Boombayah in Barcelona❤️#BLACKPINK #BORNPINKinBarcelona #blackpinkbarcelona @BLACKPINK @ygofficialblink pic.twitter.com/YQQeIU7MI9

— liam (@icrymarktuan) December 5, 2022
they're so pretty 😭😭😭 #blackpinkbarcelona pic.twitter.com/Bboi1EWi6E

— 🍬 (@jaeresonance) December 5, 2022
Yet, it was a viral video that has been watched over 300,000 times in just over 12 hours that has caught the attention of fans.
At one point, Jennie and Jisoo went in front of the camera so that they could be projected onto the big screen. Jennie grabbed onto Jisoo's shoulders, almost as if she was ready to seduce her member.
| @URBAICHA/Twitter
When the lyrics of the song started saying "touch, touch, touch," Jennie slowly started moving her hands down Jisoo's body. Unsurprisingly, the arena erupted into cheers as the two idols were just vibing and living their best lives.
| @URBAICHA/Twitter
In the past, Jisoo has become flustered by Jennie's actions, but this time, the idol just seemed to find it hilarious. This time, both Jennie and Jisoo burst into fits of laughter after it ended and continued performing.
| @URBAICHA/Twitter
When the video was shared, the comments were full of netizens and BLINKs' hilarious reactions to Jennie's actions. Many also loved that after so long, Jisoo didn't even flinch or react to what Jennie was doing and just enjoyed herself.
Yet, it isn't the first time Jennie and Jisoo have had moments that sent the internet into meltdown.
During their show in Seoul, Jisoo got extremely flustered after Jennie surprised the idol by putting her hand on Jisoo's stomach. It was so unexpected that Jisoo's voice cracked as the members burst into laughter.
| @puppyjs__/Twitter
As always, the members of BLACKPINK know how to have a good time. The group has been together for so long that nothing phases them, and they can just mess about without making a big deal of it.