Could BLINKs' prayers be finally answered?
The members of BLACKPINK are all extremely talented. Since debuting in 2016, each member has shined with their talent, visuals, and amazing personalities. They've also wowed fans with their own individual activities that cement that the members are all-rounders when it comes to K-Pop.
Members of BLACKPINK | @kpop_sbs/Twitter
Aside from all the members shining as BLACKPINK, three of the members have released their own solo albums, proving their talents even more.
Yet, netizens have constantly raised concerns and anger at YG Entertainment as the only member to have not released any solo music since debuting is the oldest member, Jisoo.
BLACKPINK's Jisoo | @sooyaaa__/Instagram
Despite working so hard during all the performances, netizens have raised concerns about YG's treatment of the idol.
Of course, Jisoo hasn't been without her schedules. The idol has been shining not only as a brand ambassador for the likes of Dior and Cartier but also stole the hearts of netizens as the lead in JTBC's K-Drama Snowdrop.
Jisoo in "Snowdrop" | Disney+
| Disney+
Even with all of these schedules, netizens have eagerly been anticipating the day that Jisoo finally announces her solo, and it might be sooner rather than later.
BLACKPINK has recently released their album Born Pink and captured the hearts of netizens with the single "Born Pink."
BLACKPINK's "Shut Down" video | BLACKPINK/YouTube
| BLACKPINK/YouTube
To celebrate the album, BLACKPINK had a special fansign in Korea to meet with BLINKs, who have eagerly been anticipating the album for over two years. As expected, the four members looked amazing and treated BLINKs to some of the cutest interactions.
Jisoo was no different, and along with her amazing visuals, she treated BLINKs to some amazing interactions when they met her.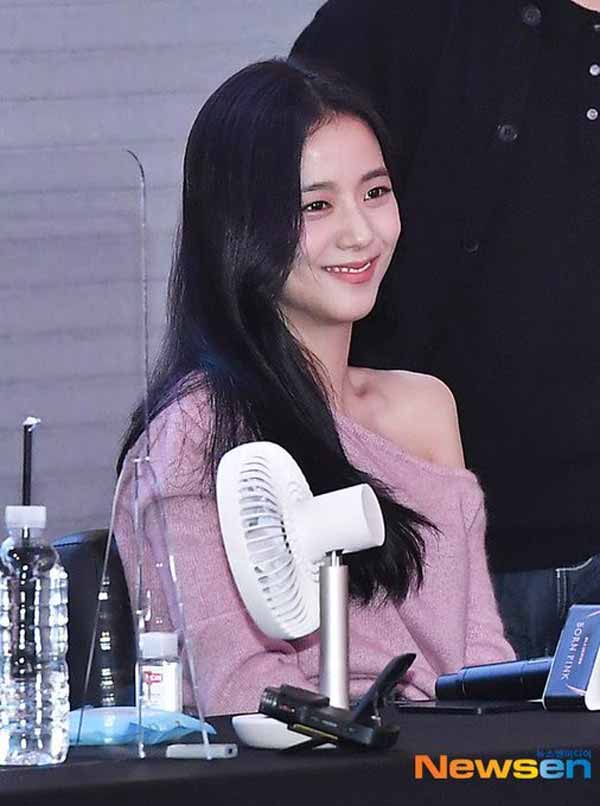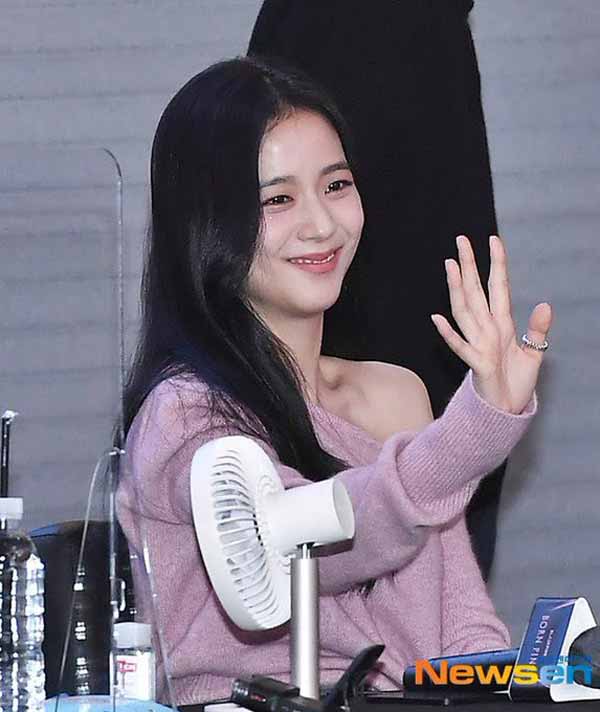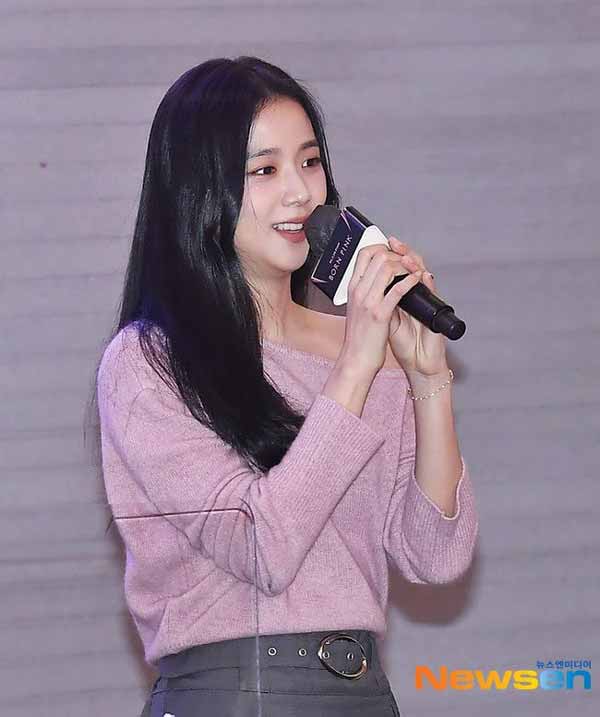 In particular, one fan made use of their time with Jisoo and asked her about the possibility of a solo. In the question, the BLINK said, "Jisoo, I'm graduating soon. I hope your solo album fansigns will happen before then."
Jisoo replied with an answer that fans will be hotly anticipating. Rather than divert from the question, Jisoo seemed to hint that solo music might be coming from her soon as she replied, "I'll be as quick as possible. Please wait a bit more."

| Weibo
Another fan later revealed that when they asked for a spoiler about Jisoo's solo, as the idol was going to say something, the manager told Jisoo she couldn't say anything.
Of course, plenty of BLINKs kept asking about solo teasers and when asked about it again, Jisoo explained that the BLINK should go to the concert to see it. She also later explained that something big is happening next week, which many thought could hint at a solo.
Jisoo said there will be no prerecording for next week but something big is waiting so we should look forward to that🙈 https://t.co/7DlUs65mOa

— 번역🦖/SLOW (@translatebp) September 25, 2022
Hopefully, it isn't long before Jisoo can release her own solo music, as it has definitely been a long time coming. Although the idol hasn't given any real hints, a collection of answers from the event proves that it might be revealed sooner rather than later.