V BTS continues to prove why his brand power is praised by the Blue House as the " Sold Out King".
Korean media recently reported that Kim Taehyung's airport outfit was sold out when BTS was seen at Incheon International Airport on November 17.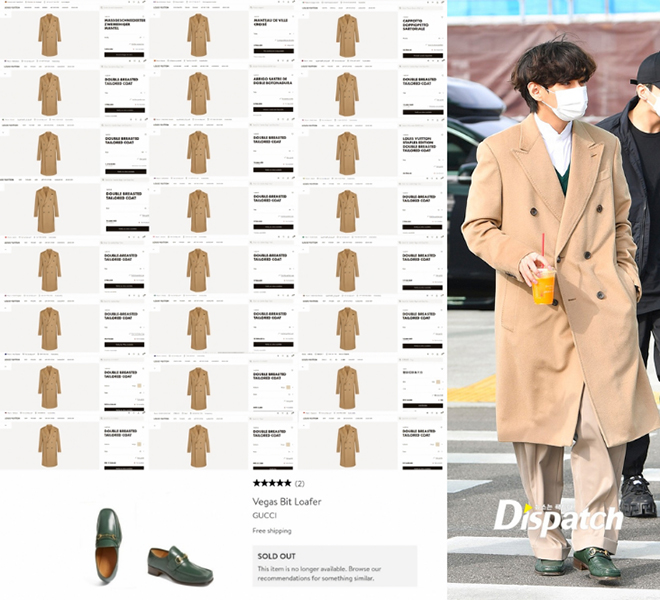 The group went to the US to perform concerts in Los Angeles and some year-end events in the United States.
Immediately after V's airport photos were released, the Louis Vuitton jacket he was wearing sold out in all sizes on official global stores along with Gucci loafers.
Not surprisingly, Taehyung's juice cup from Arista Coffee also received a lot of attention from the media and fans.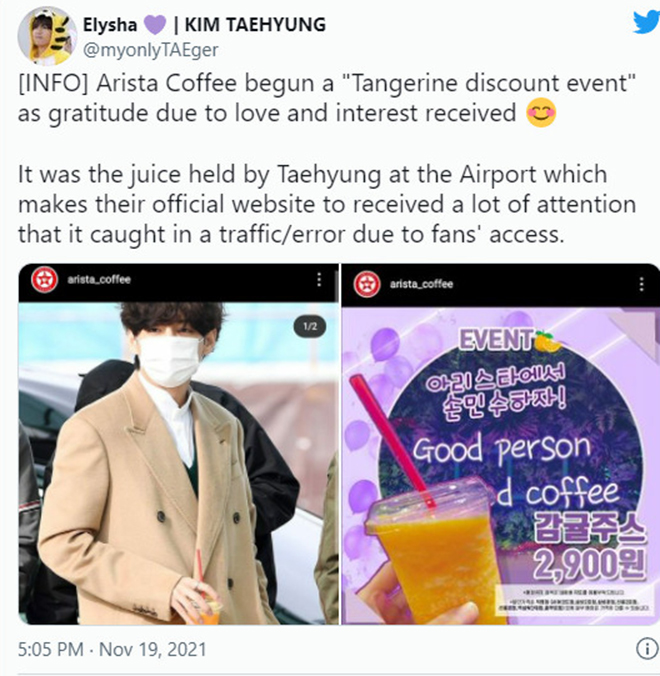 The high number of orders and excessive traffic on the official website of the company caused the website to go down for a few hours.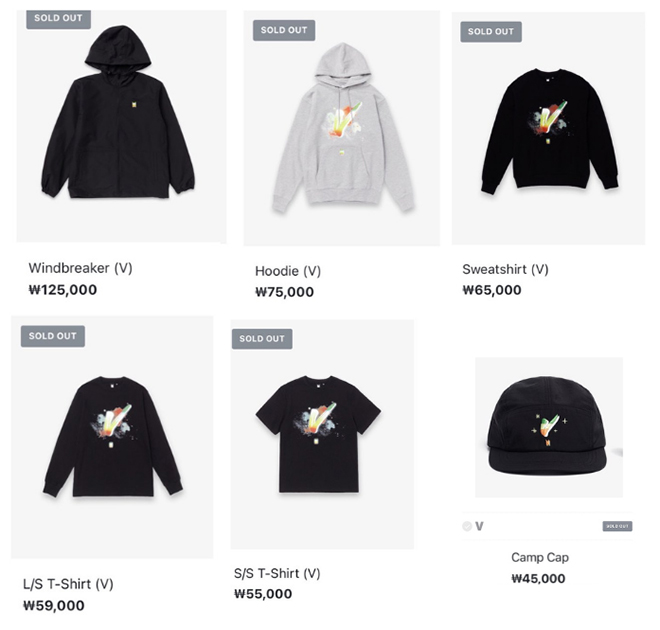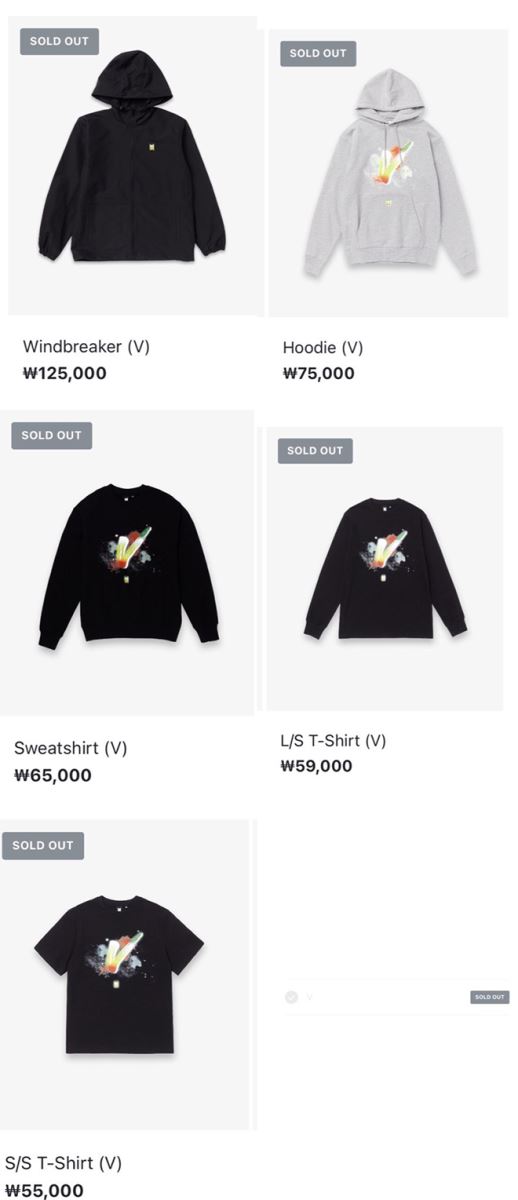 The company thanked Taehyung on their official Instagram account .
To show even more gratitude, Arista Coffee held a "Discount Event" due to the amount of interest the brand has received.
On November 19, Weverse also released the official product BTS Pop-Up Permission to Dance.
All the products that Taehyung used were quickly sold out due to high demand as ARMYs rushed to buy them as soon as they were available.
This once again proves the brand strength of V.