Having been impatient for a week, ARMY has finally received an update on the health status of BTS members who have Covid-19.
After being found to have Covid-19 last week, Suga recently shared his first post.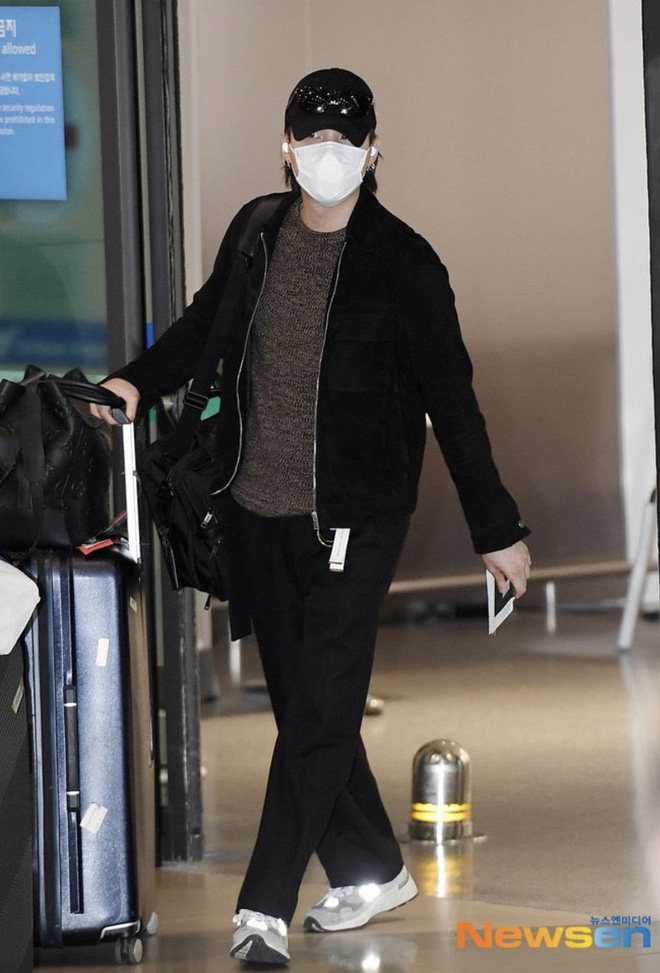 Suga came back from America last week
On Weverse, he reassured ARMY: "I'm really fine (smiley) Please don't worry too much!"
Fans cheered with a series of comments, "Take care of yourself Min Yoongi! Please rest. We are always here for you", "So relieved to hear from you. Do your best!", "Get well soon, brother! Thank you for keeping us informed."…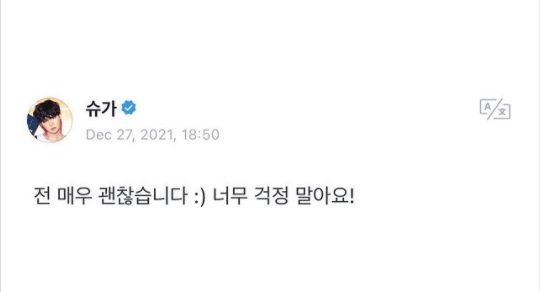 Suga updates information on Weverse
Last week, Big Hit shared on Weverse: "BTS member Suga was confirmed to have Covid-19 on Friday, December 14 during isolation after taking a PCR test right after returning to Korea today. December 23″.
The announcement also added: "Suga completed his second dose of Covid-19 vaccine at the end of August and has not shown any symptoms so far. He is taking care of himself at home according to the instructions of the health authorities." Due to strict compliance with regulations, Suga did not contact any BTS members.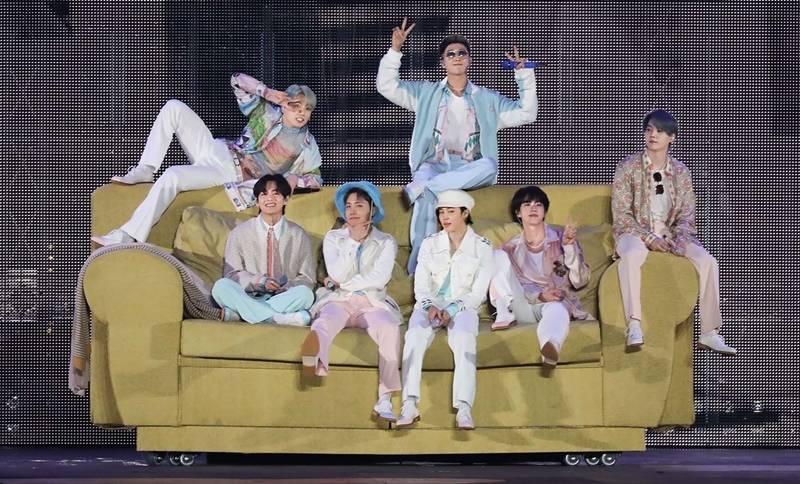 BTS just went on tour in the US
A day later, Big Hit continued to announce that RM and Jin had Covid-19. The group recently returned from the US after performing a series of concerts and participating in award shows.