The biggest joy of fans is not only helping idols achieve first place, but also wanting to see their victory celebration.
Since their debut, BTS has won many awards, big and small, along with memorable moments of celebration.
Here are some of BTS' super "muddy" victory celebrations.
1. Blood Sweat & Tears
In the celebration of the first victory on Show Champion, BTS wore pajamas while singing and lying down.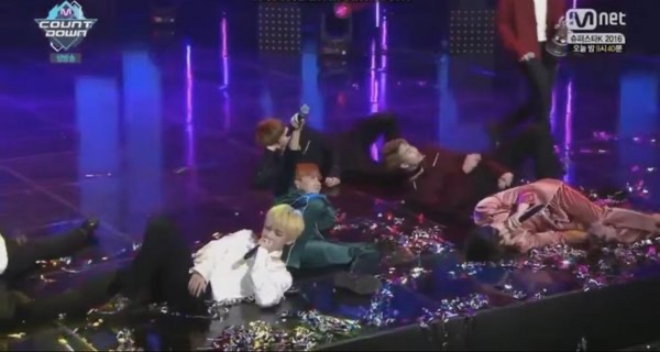 With the 6th trophy for this song, BTS even danced… barefoot!
2. I Need You
The album The Most Beautiful Moment In Life Pt 1 is the beginning of a challenging youth and also a motivation for BTS to produce more quality and valuable products. The song " I Need You " on this album also won many awards.
In one win for this song, V prepared a lipstick to paint on his lips…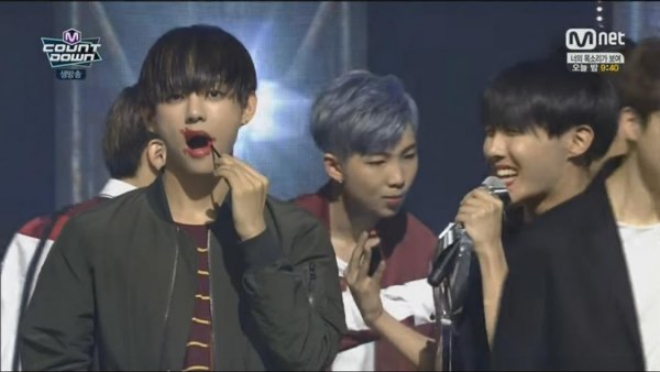 The time they won on Music Bank, the audience had a "belly laugh" due to the exchange of singing positions. The vocals will take on the rap part of the song and vice versa. And this is when all "hidden talents" are revealed.
3. Run
Jungkook once drank all the water in the trophy for the song Run .
4. Fire
When receiving the trophy for the song " Fire " , BTS juggled the youngest Jungkook to celebrate the victory.