BTS's support and expression of equality in gender issues is not difficult to see in their music products, statements and costumes.
Here are the times when BTS wore skirts that shocked social networks.
1. Jimin
On June 27, BTS' concept photos (theme) for the single " Butter" were released, making ARMYs pay attention to Jimin's unique style.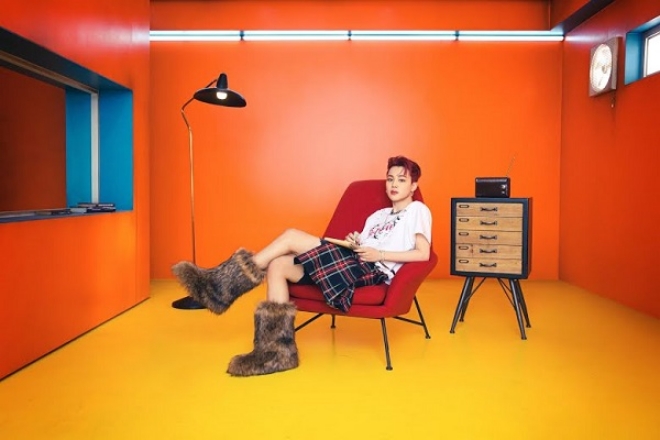 He wears a white t-shirt, combined with red hair. In particular, the highlight of this outfit is fur boots and… a skirt.
This style of Jimin immediately garnered mixed opinions on social networks.
This is not the first time Jimin has worn a skirt. Before that, when taking concept photos for Boy With Luv , he was also very sophisticated when wearing a dress by fashion brand Maison Mihara Yasuhiro.
2. DRAW
Back in 2019, BTS attended the KBS Gayo Daechukje music festival. In the performance of Go Go , Home and Mikrokosmos , V is the most noticeable member when wearing an outfit consisting of a striking red silk dress from Fendi brand, combined with black pants.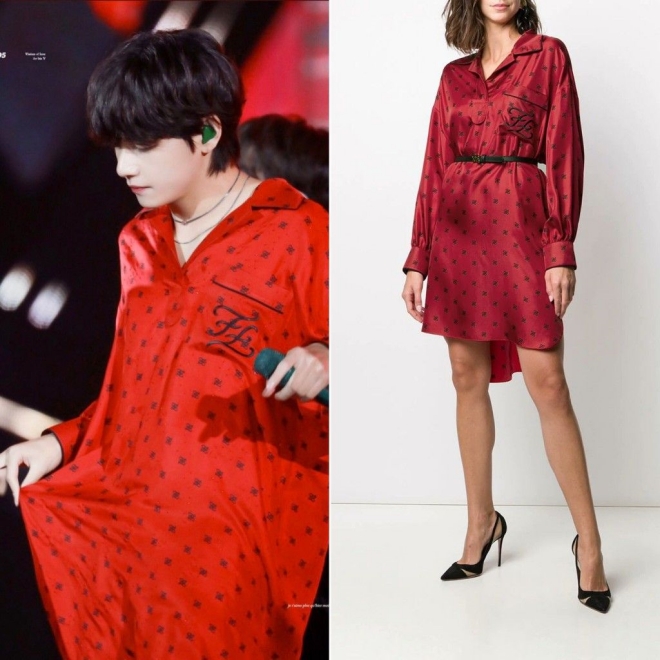 V's wearing of a skirt also quickly became a controversial topic on social networks with many mixed comments.
In the " Boy With Luv" MV , V also wore a Jacquemus fashion dress.
3. RM
In 2016, the leader of the group RM was also admired by netizens and the press when wearing a black dress with white motifs.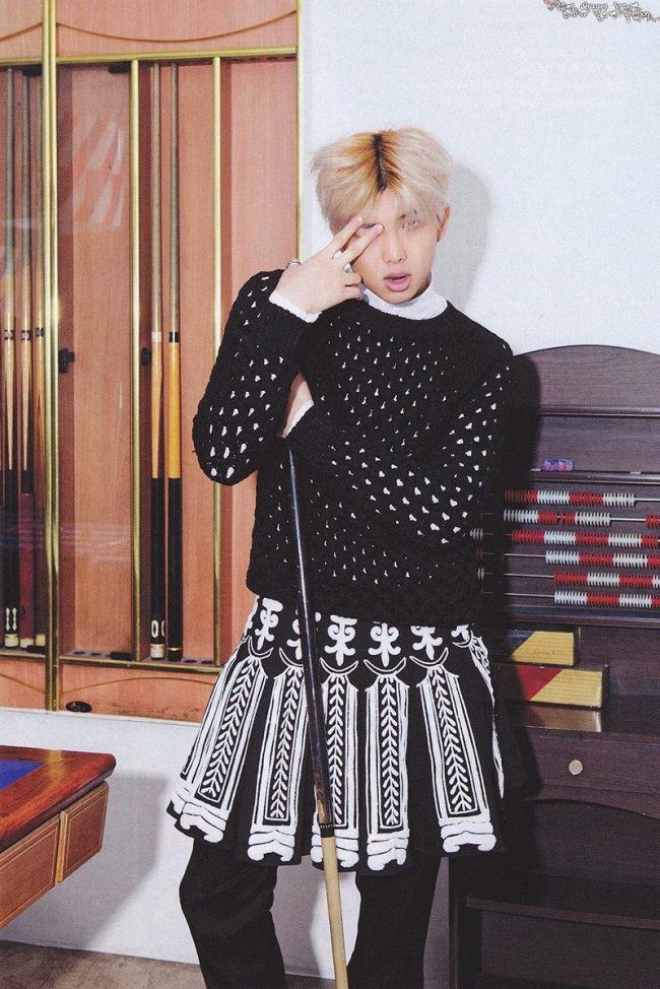 4. J-Hope
Not only wearing a skirt, male rapper J-Hope also wears a typical female mesh shirt and pantyhose!