Forbes recently announced the Top 40 Most Powerful Celebrities in 2022. It's not surprising that BTS and Blackpink topped the list above!
Similar to the Top 100 Highest Paid Celebrities list, the Top 40 Powerful Celebrities tracks celebrities from all fields of entertainment to rank them in order of the most influential. to the lowest.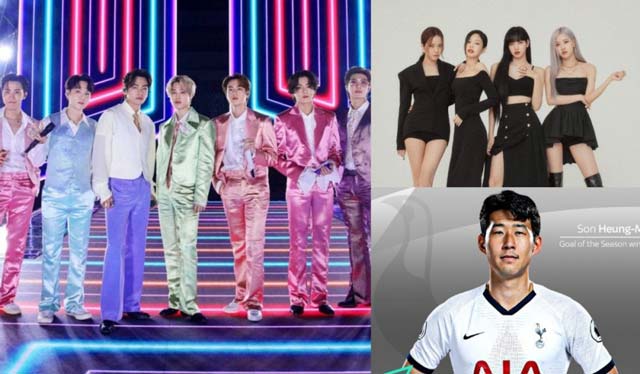 There are 4 different categories behind ranking – profitability (50% share), media exposure, media activity and social media influence (all three combined make up 50 per cent). % rest).
In which, the positions from No.1 to No.10 respectively belong to: BTS, Blackpink, Son Heung Min, Ryu Hyun Jin, Lee Chan Won, Lee Seung Gi, Lim Young Woong, Youn Yuh Jung, Yoo Jae Suk and Jang Min Ho.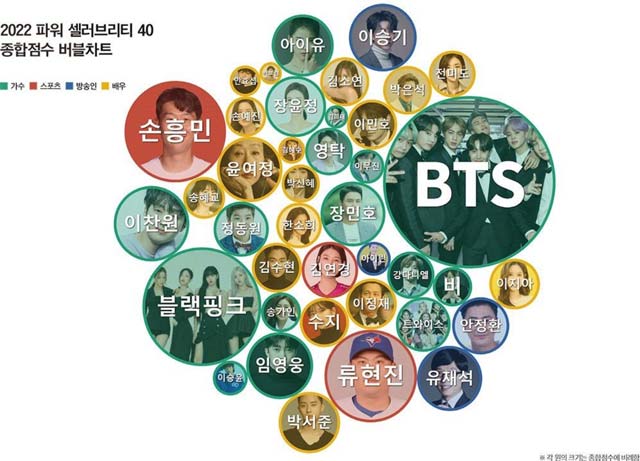 From No.11 to No.20, respectively, there are: IU, Park Seo Joon, Jang Yoon Jung, Ahn Jeong Hwan, Kim Yeon Koung, Jung Dong Won, Twice, Lee Jung Jae, Lee Ji Ah and Lee Min Ho .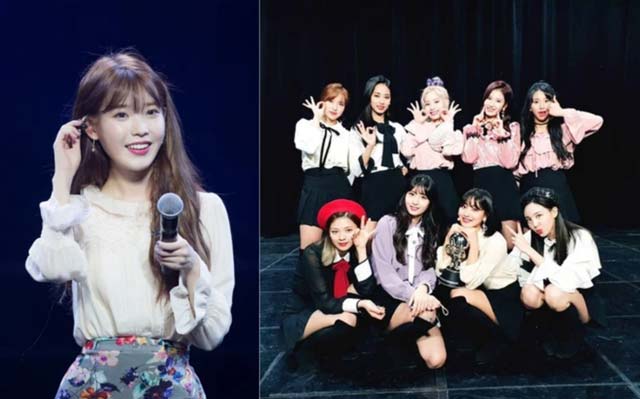 Meanwhile, Kim Soo Hyun, Suzy, Kim So Yeon, Park Eun Seok, Young Tak, Kang Daniel, Jeon Mi Do, Han So Hwee, Song Hye Kyo and Son Ye Jin respectively hold No.21 to No. .30.
Finally, completing the Top 40 of the list are Song Ga In, Rain, Park Shin Hye, Lee Seung Yoon, Lee Moo Jin, Irene, Ahn Hyo Sup, Kim Hye Soo, Kim Hee Jae and Park Bo Gum, respectively.