BTS has been well-known for communicating with their fans through various social media platforms even before debuting.
The members consistently uploaded vlogs and journal logs on social media platforms and kept their fans updated. Additionally, BTS members are often talking with their fans through these social media platforms.
This is one of the many reasons BTS was able to gain an immense number of following and receive much love from their fans. The members have been posting various content and communicating with their fans despite the busy schedules they have.
Recently, one netizen shared in an online community how impressed they were with the number of posts BTS has created in the past week. This netizen decided to count all the photos all the members posted on Instagram and the posts created on Weverse and Twitter.
Instagram photos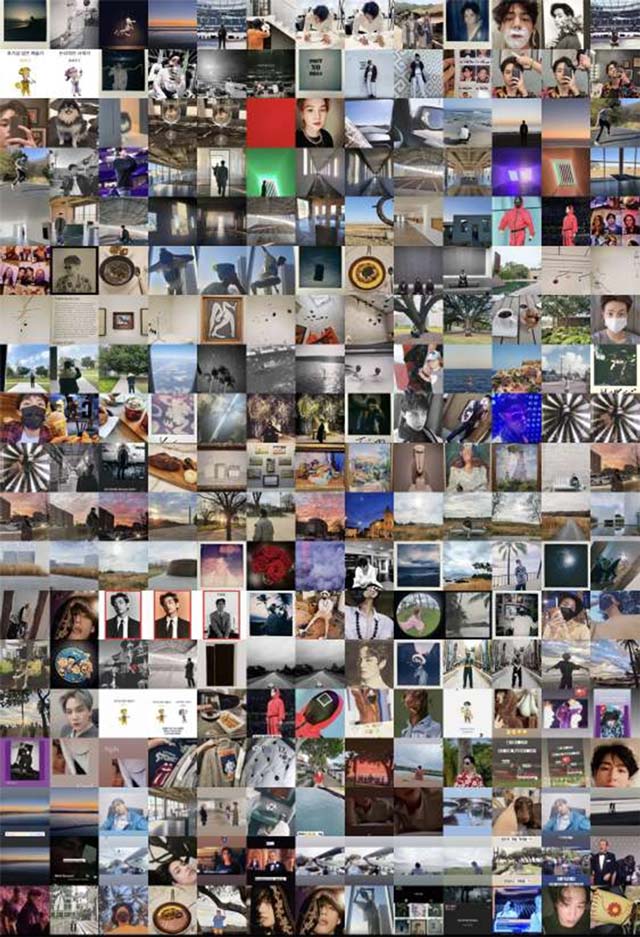 The Weverse alarms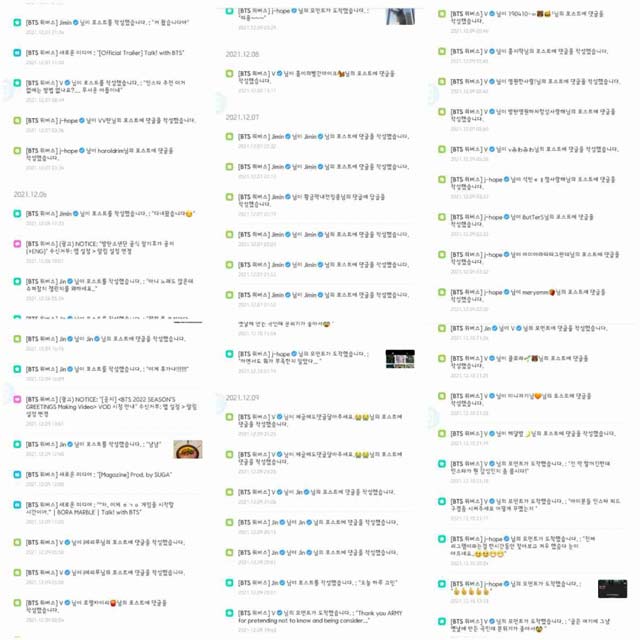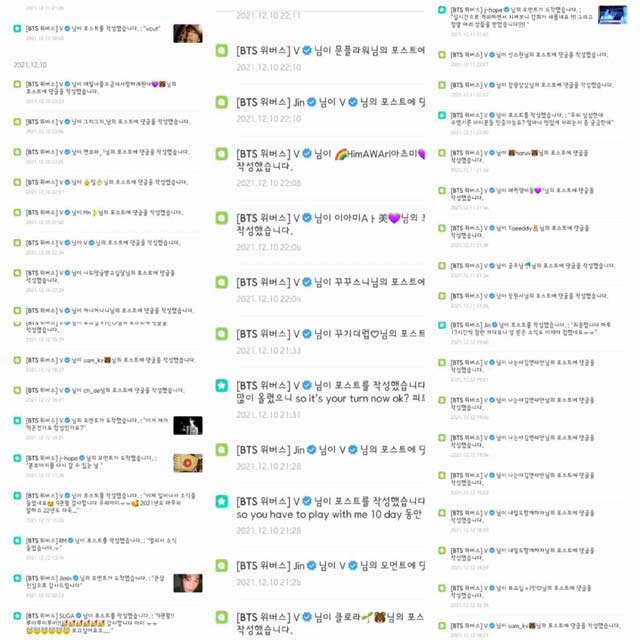 Twitter posts
According to the netizens who created the post, BTS members posted 222 photos and 30 videos on Instagram within one week, and the netizen has received countless Weverse alarms notifying that the members posted something on that platform. The netizen also explained, "While I was making this post, Jimin uploaded something on weverse again."
Other netizens joined the online community to express how impressed they were with the activity and posts the members have uploaded. Other netizens commented, "I'm so satisfied," "I thought BTS was just posting this much because it's their vacation so they were posting all at once. I was naive," "I'm so thankful the members haven't changed at all.
They are continuously making music and studying yet they continue to communicate with us," "The thing is if BTS is starting to not be active on social media, it means they're really busy not that they changed," "After seeing this, I realized how busy they must have been," and "If BTS members are not on social media = they're crazy busy. I love how they are on social media so much while being on vacation."