Looks like the era of photographer Jimin has finally come. This BTS guy has just made the fandom go crazy with his groupmate RM's preview photos.
We are about to enter the era of Jimin photographer. With each passing day, fans get closer to another BTS member as they release photos and with each passing day, the fandom goes crazy over their photos and teasers.
Amid the growing excitement over BTS' hot project, Jimin's preview photos in RM's photofolio have caused a stir.
In case you didn't know, BTS is expanding their artistic horizons. About last month, after Jungkook's mysterious photo was released, the group announced the launch of their photofolio project.
According to Korean media reports, Jungkook kicked off the photofolio project, after which each BTS member will release their own photofolio. Each member's photo is set up to have a different theme.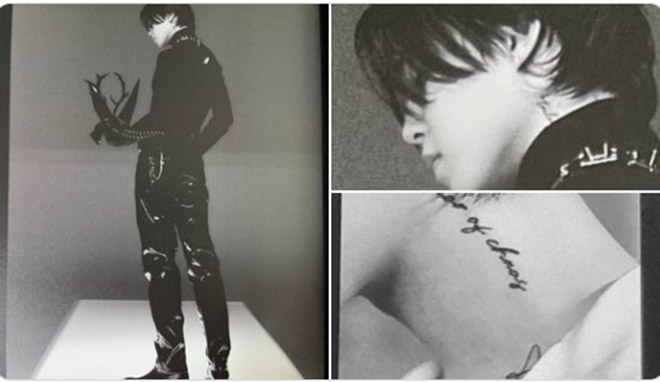 After Jungkook's photo, RM was announced. And now Jimin appears in the next position.
Dressed in all-black leather, Jimin holds what appears to be a mask with horns in his hand.
In addition, Jimin has a tattoo that says "tailor of chaos" on his neck. Although it may be black and white, the preview images have captivated fans.
Although there has been no official announcement regarding the concept and release date of Jimin's photofolio, fans are eagerly awaiting its release.
Meanwhile, BTS is busy pursuing a solo career. While J-Hope had just finished promoting his first album, RM performed a song with hip-hop group Balming Tiger and Jungkook worked with Charlie Puth.
In addition, V will appear in the October issue of Vogue and Jin is busy "working" at Maple Story.
However, the group will hold a free concert in Busan in October this year as part of South Korea's campaign for World Expo 2030.