Did you notice it?
Nobody is immune to The Jimin Effect, and that's especially true when he turns up the heat!
At BTS's PERMISSION TO DANCE ON STAGE concerts in Los Angeles, Jimin performed "Black Swan" with all the passion of a born ballerino. His dark, sexy outfit perfectly matched the song's anguished tone…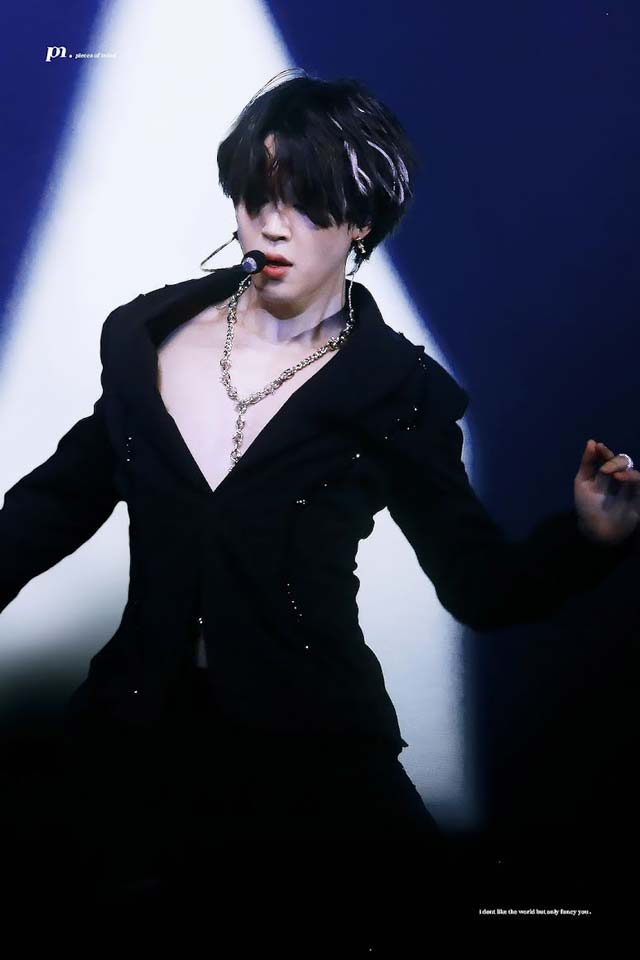 …and it tormented fans in the best possible way.
Now, BTS's "Black Swan" outfits are on display at HYBE INSIGHT, HYBE's artist museum, in Seoul. After seeing the photos, some fans noticed a tiny difference between the display and the live performances.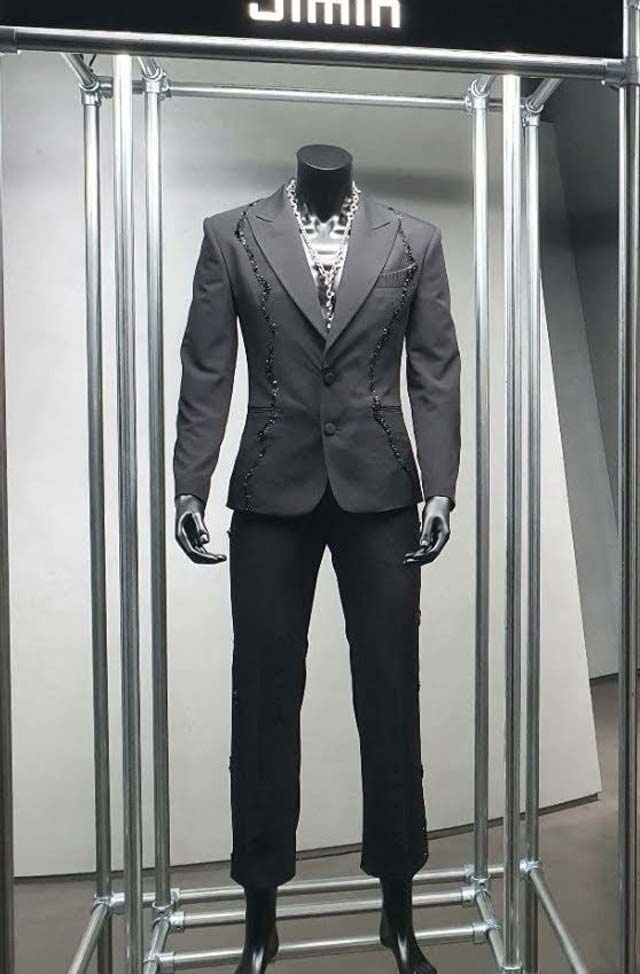 Jimin's mannequin is totally buttoned up, but Jimin? Not so much!
…did they add another button 🧐😅 pic.twitter.com/Kh2hcGvv3J

— bora 🍇 (slow) (@bora_twts) December 14, 2021
Despite having two buttons–a fact that some were unaware of–Jimin chose to only use one. (The audacity!)
https://twitter.com/lunejikoo/status/1470617072959107073?ref_src=twsrc%5Etfw%7Ctwcamp%5Etweetembed%7Ctwterm%5E1470617072959107073%7Ctwgr%5Ehb_1_7%7Ctwcon%5Es1_&ref_url=https%3A%2F%2Fwww.koreaboo.com%2Fnews%2Fbts-jimin-black-swan-outfit-button%2F
Look closely at this photo and you'll see one button chilling while the other is struggling to survive the night!
That lone button was the last line of defense between Jimin's modesty and ARMY's total destruction. We thank it for its service!
So JIMIN wore only one button of his outfit even tho he had two for Black Swan performance ?!…man makin ppl crazy for him even with a button!😩👩‍🦯 pic.twitter.com/LVvg8PkRZF

— annz⁷🌩 (@btslovsu) December 14, 2021
so you telling me jimin's coat has two buttons, i only saw one and was fighting for it's dear life pic.twitter.com/fHbAy9o1BA

— sye⁷ face on the street 🚏🪞 (@taetethingz) December 14, 2021
Speaking of Jimin, find out how fans are reacting to his makeover here: