After two weeks of debut, Jimin's With You is continuing to break bigger records worldwide.
The much-anticipated K-Drama Our Blues OST , With You , was finally released on April 24. Through the sweet vocals of Jimin and Ha Sungwoon, the song has now achieved many records.
On the worldwide iTunes platform, the song beat even BTS's Dynamite to become the fastest song to reach No.1 in more than 100 countries in less than 5 hours and surpass 70 No.1 in just over 3 hours. Including many of the world's largest music markets such as the US, France, Japan, UK, Canada, Australia, Germany, the Netherlands, etc.
Now, after two weeks, the song has reached 118 No.1 on iTunes worldwide with Anguilla joining the list, becoming the song that won 118 No.1 in the shortest time. With You is also the first and only song released this year to reach this milestone. For Jimin, thanks to With You , he is the only artist with two songs with at least 117 No.1, besides Filter .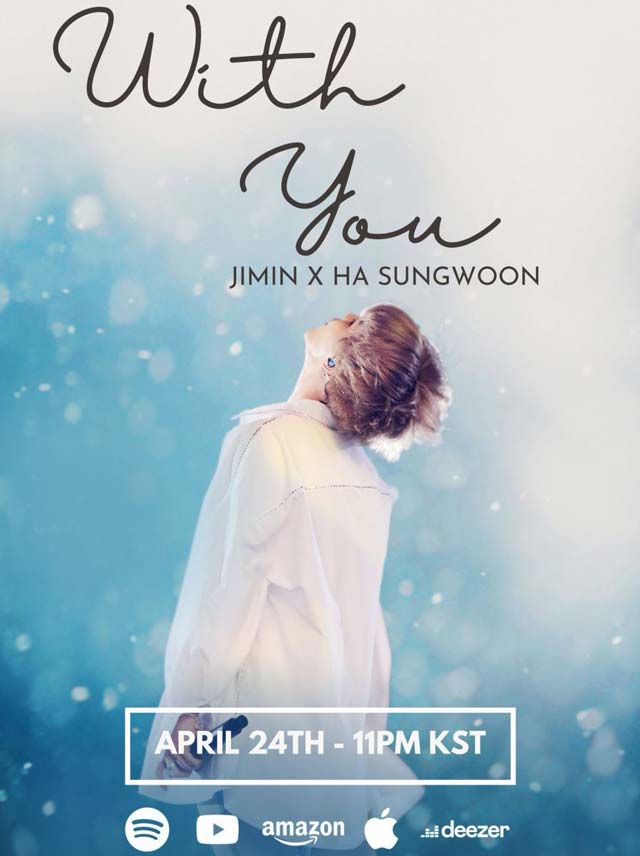 According to GQ Korea, "With You" received a global response right after its debut, topped iTunes in the eight largest music markets in the world, is the fastest Korean film OST to reach No.1 in the UK and holds the position. This is the longest with 28 hours and 13 minutes.
Jimin also swept iTunes France – the world's fifth largest market. His Lie , Serendipity , Intro , Filter and With You all topped the chart here.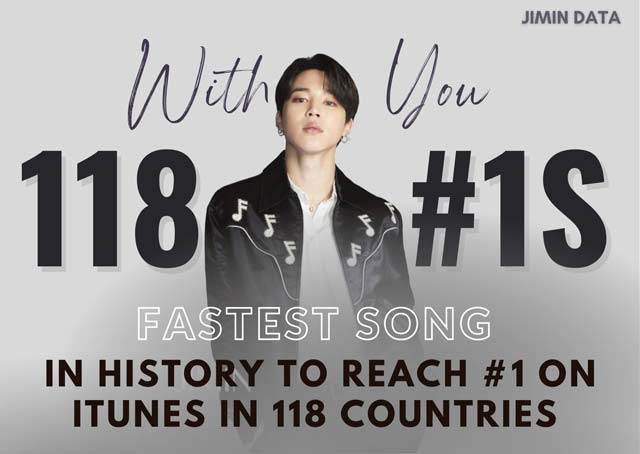 Meanwhile, Jimin continues to top the boy group member brand reputation chart. He extended his own record as the first and only artist in history to top for 35 consecutive months for a total of 41 months.
Congratulations Jimin!