The scene of BTS members sending off their oldest member Jin to join the army was revealed in a recent video.
On December 15th, a video titled "Jin's Entrance Ceremony with BTS" was uploaded on the YouTube channel BANGTANTV
In the released video, all members of BTS can be seen gathered in one place to see off Jin at his enlistment venue. They all comforted the group's oldest member and laughed while touching Jin's shortened hair.
They also showed off their warm relationship and relieved Jin's nerves by praising his handsome look even with the shaved hair.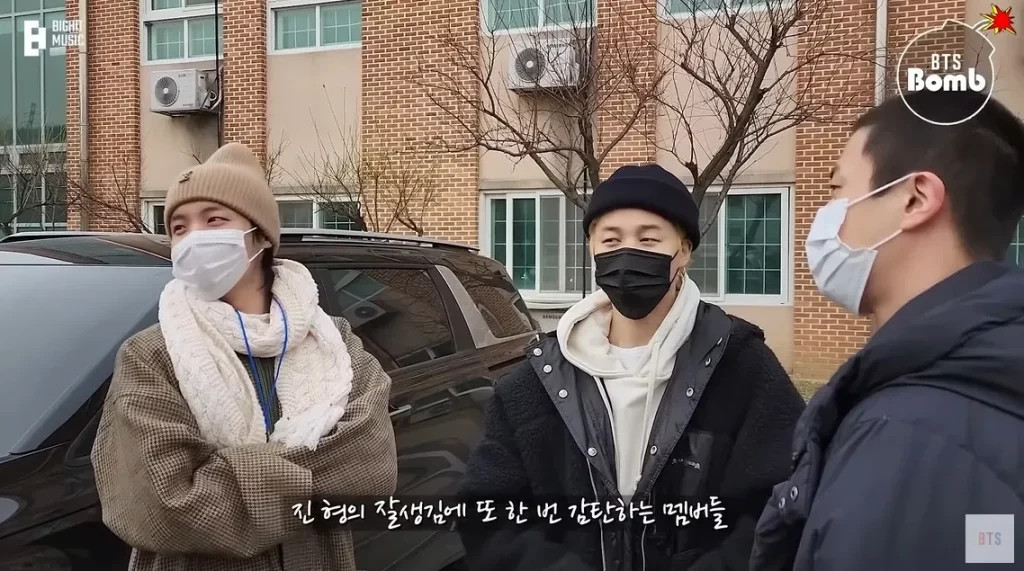 Meanwhile, Jin quietly dug his hand into the bag he brought to find something. When j-hope asked what his member brought, Jin pulled out his ear muffs and said, "This is a must-have item for soldiers". Then, he wore them on his ears like a habit, adding that they feel warm and making the remaining members smile.
On the other hand, the oldest member of BTS, Jin, was born in 1992. On December 13th, he officially enlisted at the 5th Division Recruit Training Center in Yeoncheon-gun, Gyeonggi-do on the 13th, becoming the first BTS member to start military service.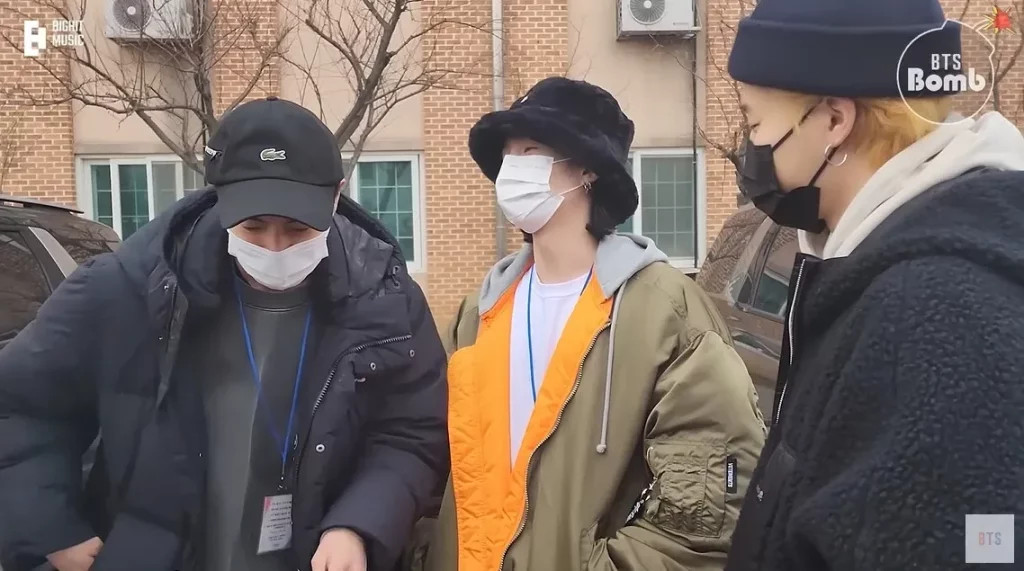 After completing 5 weeks of basic military training, Jin will be deployed to his base, where he will serve as an active duty soldier for 1 year and 6 months. His expected discharge date is June 12th, 2024.