How endearing!
BTS's Jin recently attended the VIP premiere of the movie, Emergency Declaration. He stole the show with his impeccable visuals and soft look of the day. He was the main event for sure, in a pale yellow cardigan and a striped blue shirt.
He was an absolute pro, greeting everyone in his path. He went out of his way to wave to everyone present as he took his time leaving, so that more fans could catch sight of him. He looked slightly nervous before he made his way into the throng of people.
Ever the pro, he navigated the red carpet swiftly, all while waving to the people who had been present.
What surprised fans was the deep sigh of relief he let loose after the red carpet was over. It seemed like he had been holding in his nerves.
Fans thought that he was adorable for his down-to-earth and honest reaction.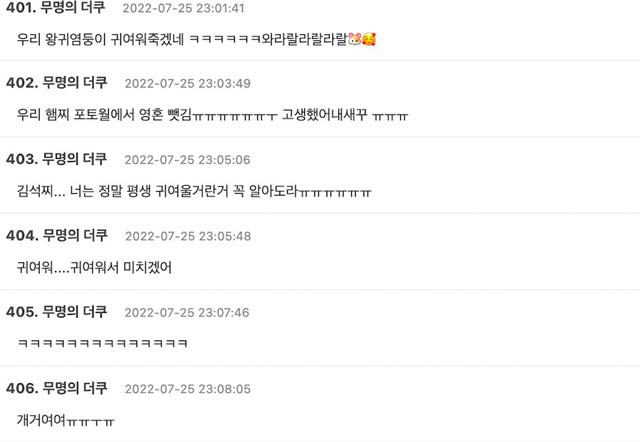 "Our huge cutie is so cute LOL walalalalala"
"Our hamster got his soul sucked out at the photo wall. You did well, my baby."
"Kim Seok-jji… Just know that you'll be cute for life."
"How cute…He's so cute I'm going crazy."
"So cuuuute"
Jin even shared how he felt about the event on Weverse with fans. He explained that he had been really nervous despite not even being part of the movie's cast.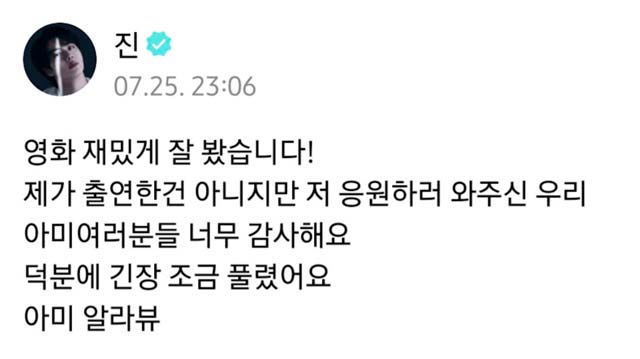 I enjoyed the movie! Although I'm not in it, I'm so thankful for the ARMY that came to cheer me on. Thanks to you guys, I felt a little less nervous. ARMY, I love you.
— Jin
Even someone as famous and experienced as Jin gets nervous once in a while! It only makes him more endearing and lovable in the eyes of fans.