5 of Jin's best rebellious moments this year.
BTS's Jin lives life by his own rules — no matter what the company says! Here, in no particular order, are 5 of his most leJindary "Jin Hit" moments in 2021!
1. "Jin-man Bang"
For years, fans have joked about Jin secretly running Big Hit Music or trying to take over the company from its founder, Bang Si Hyuk (aka Hitman Bang). Now, Jin has RM's stamp of approval!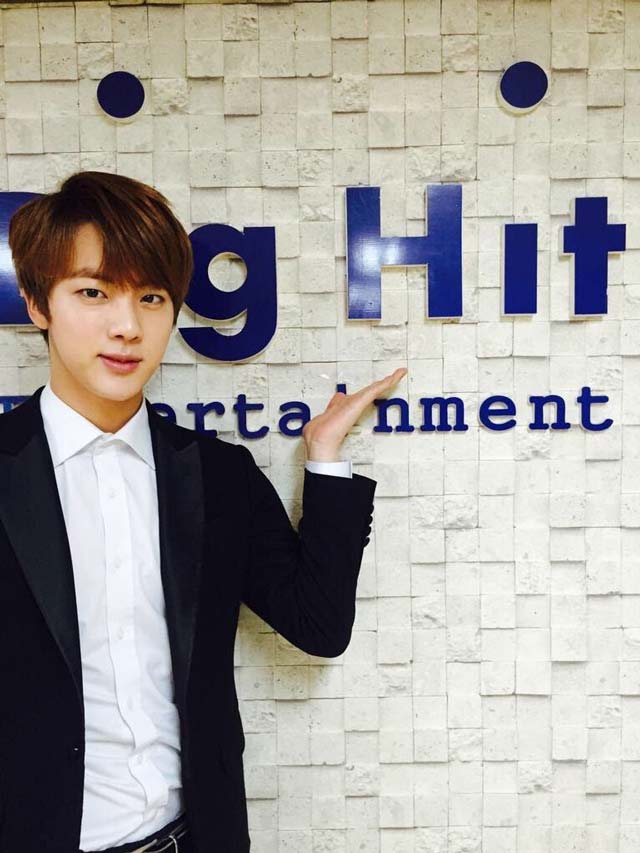 During a live broadcast, RM said, "Hyung could be the next Hitman Bang." He nicknamed Jin "Jin-man Bang."
Jin, however, turned down the promotion. "I don't want to be," he replied, laughing. He doesn't need to be Jin-man Bang; he's already Worldwide Handsome!
2. His get rich quick scheme
Jin is a millionaire, but he is still more than willing to work a side hustle!
On Weverse, Jin responded to this Run BTS! ad with a hilarious ad of his own.
Jin announced that he would be selling the medals BTS won during a Run BTS! tennis tournament…for millions of dollars! (Did HYBE approve this plan? Probably not!)
I'm selling the gold medals from Run BTS! I want a direct transaction, I'm thinking of a ₩1.00 trillion KRW [about $896 million USD]. Interested billionaires, please contact me.
— Jin
Selling items on Weverse is prohibited…but has "Jin Hit" ever followed the rules?
I can do it.
— Jin
3. When he took advantage of ARMY's "power."
In Episode 140, BTS teamed up with tvN's The Game Caterers to play games hosted by producer Na Young Suk. The members had to guess the names of famous celebrities as part of a quiz, but they ran into trouble.
The producer didn't go easy on BTS, so when they started losing, Jin did what he had to do. He jokingly threatened Na Young Suk with ARMY's power! "If you don't accept this," Jin said. "ARMY will go after you."
It worked!
4. When he scolded his boss for sleeping.
This year, Jin called Bang Si Hyuk to wish him a happy birthday. "Ahhhh PD-nim!" Jin exclaimed when Bang Si Hyuk answered. "Happy Birthday! What are you doing? You're in bed?"
It was around 11:00 PM when Jin called: a perfectly acceptable hour to go to bed. Jin, however, didn't feel that way. "How could you be sleeping already when you're the busiest person in Korea?" Jin scolded. "Oh, you have to wake up early tomorrow?"
5. When he embellished his own backstory
On You Quiz On The Block, Jin told the story of how he had been scouted by Big Hit Music. A scout had spotted him while he was on his way to school.
According to Jin, the scout just couldn't get enough of his visuals. She had never seen anyone so handsome before!
Suga, however, wasn't going to let "Jin Hit" get away with rewriting history. He told the hosts that Jin was exaggerating just a little bit!
Want more? Check out these iconic moments from 2020.