– ARMYs are speculating that BTS's new album is about to be released thanks to members RM, J-Hope, and V.
After V's happy birthday tweet to J-Hope on February 18, BTS fans are sure that the members have been giving hints about their upcoming album.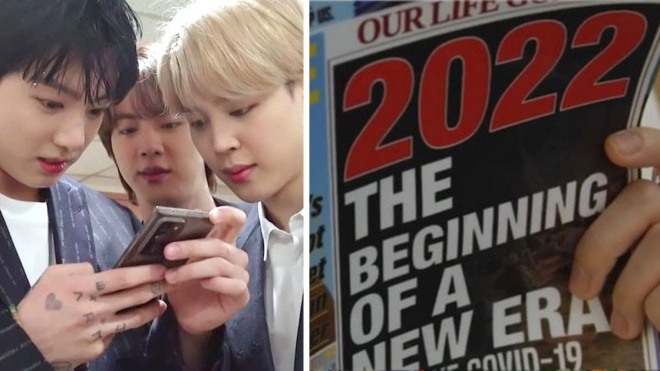 Specifically, V wrote: "Hoseok, happy birthday. Do it with me (with me) instead of with something (with the). #Happybirthdayj-hope".
Earlier on their personal Instagram, RM and J-Hope made a post that included the words "We" (We) and "Me" (I).
\
V has also highlighted the word "Me", fans are speculating that the members have been hinting at their comeback by making a visual pun using the words "Me" and "We". " (M and W write opposites), as they did with previous albums.
Fans share their excitement:
"I think V may have bleached his blonde hair"
"This overlaps with their The Most Beautiful Moment In Life era , or their HYYH … it's crazy."
"I think they'll start promoting the new album on the last day of the Permission To Dance On Stage concert ."
"My heart breaks for this."