BTS has set yet another stunning record with their four-night Permission To Dance On Stage concert at SoFi Stadium in the US.
According to Billboard, four nights of the Permission To Dance On Stage – LA concert, which took place from November 27 to December 1, earned an impressive total of $33.3 million with 214,000 tickets sold.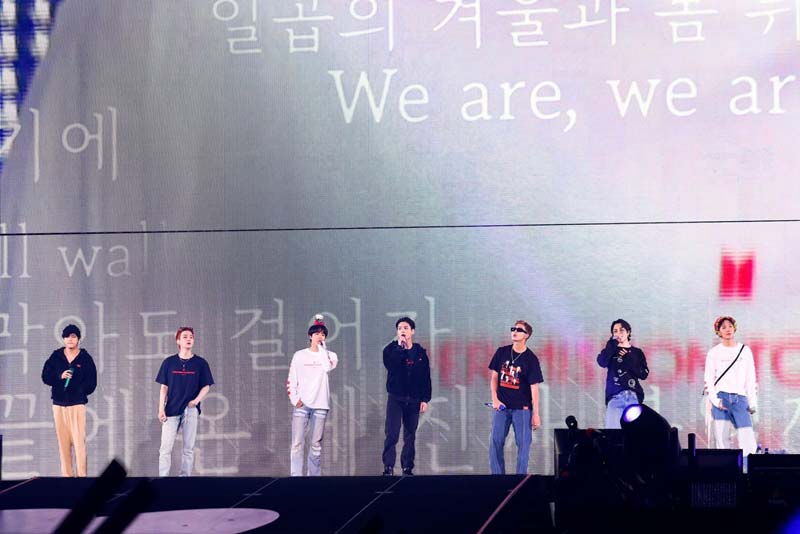 These numbers not only make BTS' SoFi concert the highest-grossing concert since a live concert resumed earlier this year, but also the highest-grossing show series performed at a concert. locations for almost a decade (since Roger Waters' series of 9 nights in Argentina in 2012).
BTS' concert series also reached the Billboard Boxscore (a score of concerts that an artist performs at a single venue during a given tour) the largest in California history, and the second largest ever. in North America, just after Bruce Springsteen's 10-night streak in 2003 at the Giants Stadium in New Jersey.
Overall, when concerts from other than North America are included, this BTS series is the sixth-highest in Billboard Boxscore history – but Billboard notes that other concerts are at least twice as long. chain of BTS.
In addition, BTS made history as the first non-English-speaking artist to earn more than 20 million USD in one go.
It is true that wherever BTS goes, history is rewritten there!
see more:
BTS Release "Butter (Holiday Remix)" Just In Time For The Holidays
Putting on some flannel pajamas as we bake sugar cookies with this song playing on repeat 🎶 🎄
BTS has ended their four day residency at SoFi Stadium with their PERMISSION TO DANCE ON STAGE concerts in Los Angeles, California.
They've just announced that they'll be bringing PERMISSION TO DANCE ON STAGE to Korea in Seoul in March of 2022 and we're sure ARMYs are feeling the holiday spirit with the surprise!
Well BTS seems to be the gift that keeps on giving as they drop their chart topping hit "Butter" with a holiday twist. "Butter (Holiday Remix)" gives us the upbeat melody we all know and love, but with some Christmas jingle mixed into it!
You can side step right, left to my beat as you jingle all the way!
Check out their holiday drop below.