The statement from the oldest brother BTS seems to have touched the hearts and sympathy of other idols.
For a long time, fans have not felt the sincere emotions and interesting interactions that come from K-pop groups every awards season. Because of the epidemic situation, most things have to take place online. Recently, fans have dug up an inspirational moment from BTS – the group that won the Daesang Artist of the Year at the 2018 Mnet Asian Music Awards (MAMA) .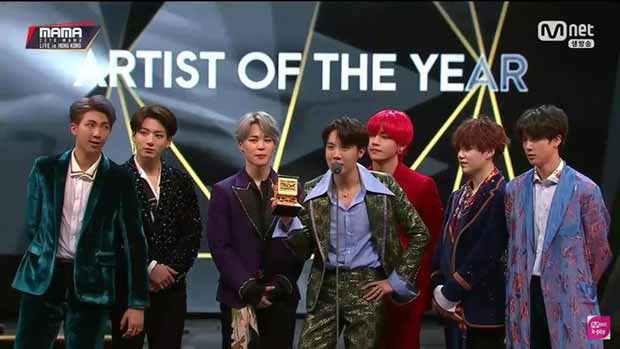 BTS is the owner of the Daesang Artist of the Year award at MAMA 2018
This is a precious award that BTS received along with 2 other Daesangs as Global Icon of the Year, Album of the Year. To get to the top of Kpop, BTS had to go through many difficulties and pressures. The eldest Jin talked about the story of BTS thinking about disbanding, touching the emotions of many other artists.
Jin's speech touched many artists
Jin shared, "I still remember at the beginning of this year (2018), we went through a serious mental crisis. Even while talking to each other, our group even discussed having to break up. It's a blessing that we were able to continue to work together and create great results. I want to thank the members who helped me find myself and of course all the ARMYs too. " .
The phrase "disbandment" is something that no group or fan wants to mention. But because of the heavy pressure, perhaps, this thought always exists in the minds of idols. That's why when it came to disbanding, not only Jin but also V standing next to him burst into tears, a series of other idols sitting in the stands also burst into tears because they found sympathy.
Not only BTS, every idol group has to go through all kinds of pressure to survive in the harsh K-pop market. And not every group's career is smooth, sometimes there will be a deadlock. The story of BTS will also be what inspires many next generation groups.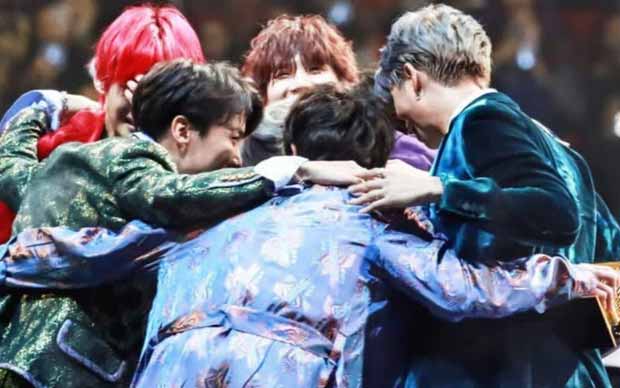 BTS has achieved great success in their career after going through challenges and difficulties
Photo: Synthesis