When they first debuted, younger and with less control over their image, BTS freely flirted with ARMY sweetly.
BTS never forgets ARMY who are their Valentines and gives sweet words on February 14th. However, it is very difficult to "unleash" when the image is strictly controlled.
For example, in 2019, on Valentine's Day, BTS only shared videos from the Grammys. In the video shot by V, RM, Jin, Jungkook and Jimin can be seen. The video was posted with the caption: "This is a video gift, like a Valentine's Day chocolate."
However, when they first debuted in 2014, BTS celebrated this day grandly with flirting that caused tooth decay! In that year, BTS released the song " Boy With Luv " , so they also borrowed the lyrics to confess their love.
The opening is Jimin with lots of chocolate and the caption "I want to be your oppa":
This face with acne scars is so cute!
The cold "sugar" is equally sweet at this point with the flirtation: "I want to be your macaroons":
The old Suga
RM gave chocolate and shared "aggression": "I want to be your devil".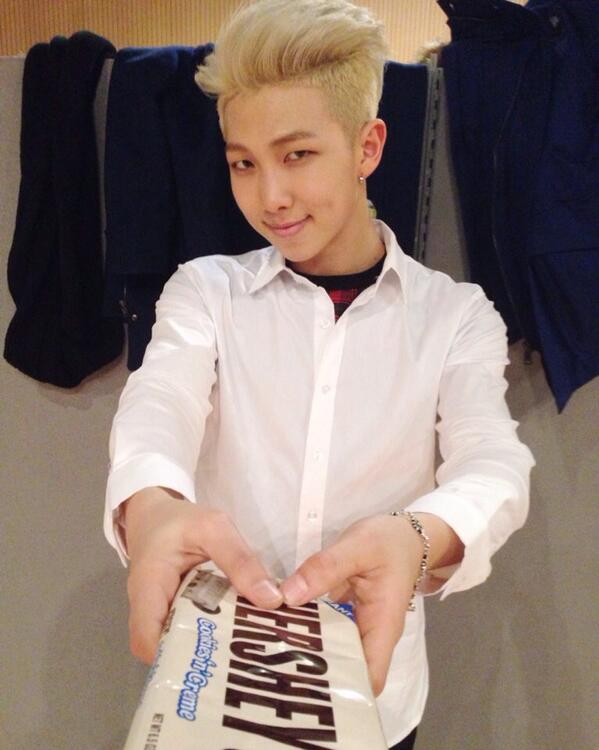 The youngest Jungkook has always been extremely masculine with his confession: "I want to be your man". It's crazy to imagine Jungkook handing a gift box and saying this, ARMY?
V poses "to provoke" with the sentence: "I want to be your devil".
J-Hope is the cutest when he writes: "I want to be your baby"!
Jin then took a bite of the inviting chocolate bar: "I want to be your chocolate chip".
These snapshots make ARMYs very excited:
– Now posting like this ensures the worldwide network is congested!
– Looking back at old pictures is so cute. At that time, it was still comfortable, free to listen.
– True first love! It's so cute.
– Oh my god, the old pictures are always shaking so much!
Happy Valentine, ARMY!