V has a new title – "Flirting King".
When it comes to iconic friendships in the Korean entertainment industry, there seems to be an endless amount to choose from.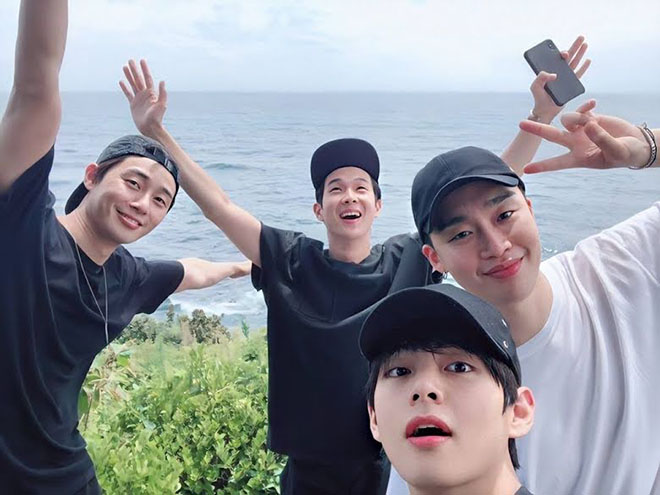 Wooga Squad members (except Park Hyung Sik)
However, one of the factors that brings the worlds of K-pop and K-Drama together is the phrase "#friendshipgoals" known as "Wooga Squad", which includes V BTS, Park Hyung Sik, Park Seo Joon, Choi Wooshik and Peakboy.
However, one duo in the team that is recently making netizens crazy is none other than Choi Woo Shik and V…
And mainly because of K-Drama Our Beloved Summer . Choi Woo Shik's latest movie has become a favorite among netizens.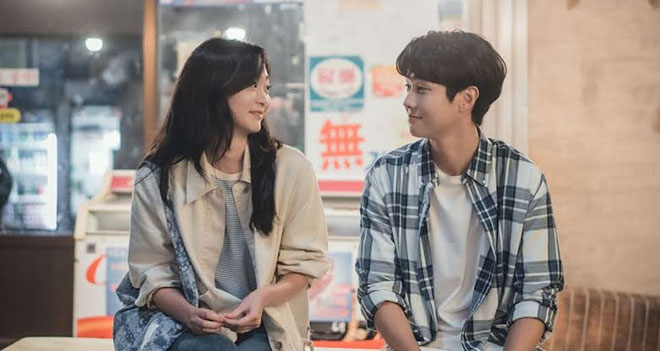 Kim Da Mi (left) and Choi Woo Shik (right) in "Our Beloved Summer"
V even sang an OST for that movie, so it's no surprise that they're so attached.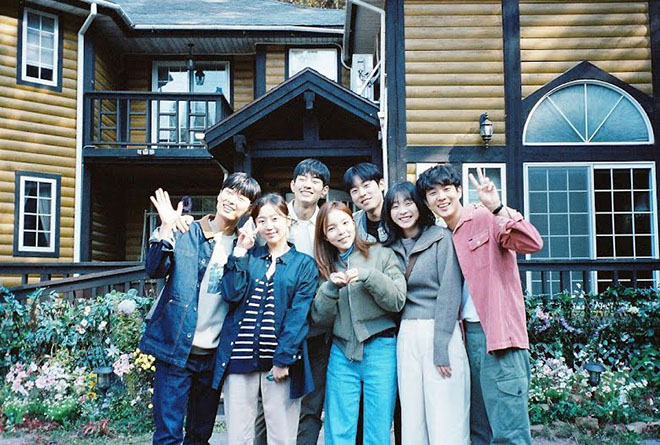 The cast of the series "Our Beloved Summer"
As the series ended with both fans and cast becoming nostalgic, Choi Woo Shik entertained fans by posting a photo of all the cast on his Instagram and it was sweet. sweetest.
However, it seems that no matter how sweet something is, V is always there to spice things up… with a touch of flirting.

Below the photo, V quickly commented on the photo, "Honey, you worked hard" along with a cute smiley emoji.
Of course, whenever it comes to any kind of interaction between the two, it quickly causes an internet stir when joking about V's "flirting" behavior on Instagram.
Another reason why ARMYs love V's flirting words is that this isn't the first time the two have been adorable and hilarious on Instagram .
After the quarantine period ended, Choi Woo Shik was one of the first people V met when he was allowed to go out.
In the midst of filming for Our Beloved Summer , Choi Woo Shik posted a cute photo on Instagram and featured prominent comments.
V used his Instagram account and replied, "(His) facial expression kekeke… wow."
But more humorous is Choi Woo Shik's response when he clearly thinks V is "admiring" him. Choi Woo Shik replied, "Don't like me that much."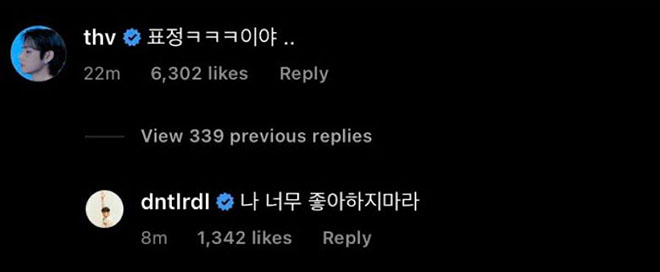 And yet, V shared a humorous reaction to one of Choi Woo Shik's scenes in Our Beloved Summer, posting his "bestie" in a less flattering way.
Although the series has come to an end, it seems that V will always be there to make netizens and Choi Woo Shik smile.
Hopefully fans can look forward to even more adorable interactions in the future.