Many BTS fans know that members Jimin and V have been best friends ever since they joined the company and became part of a globally famous boy band.
Over the years, the two have openly expressed their affection and have always supported each other in many aspects.
One way for these two friends to show their love for each other is to post happy birthday messages on social media.
At dawn this morning (December 30), Jimin posted a hilarious photo of V along with a cute happy birthday message on Twitter.
Jimin wrote: "My love. Happy Birthday my brother".
The photo of Jimin attached to the message is attracting a lot of attention because it is not a good photo of V.
As expected from his close friend, Jimin posted a picture of V making his face as if he had just woken up.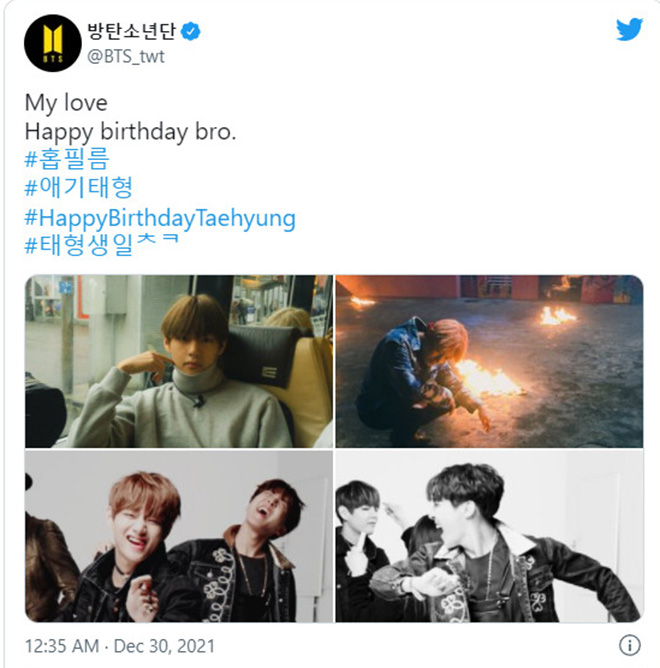 Many fans found the photo hilarious but couldn't help but be moved by Jimin's message to V.
In addition, other members also posted similar messages: "My love. Happy birthday, brother" seems to have become the "trend" among them.
Some fans also posted messages that Jimin and the other members had shared over the years.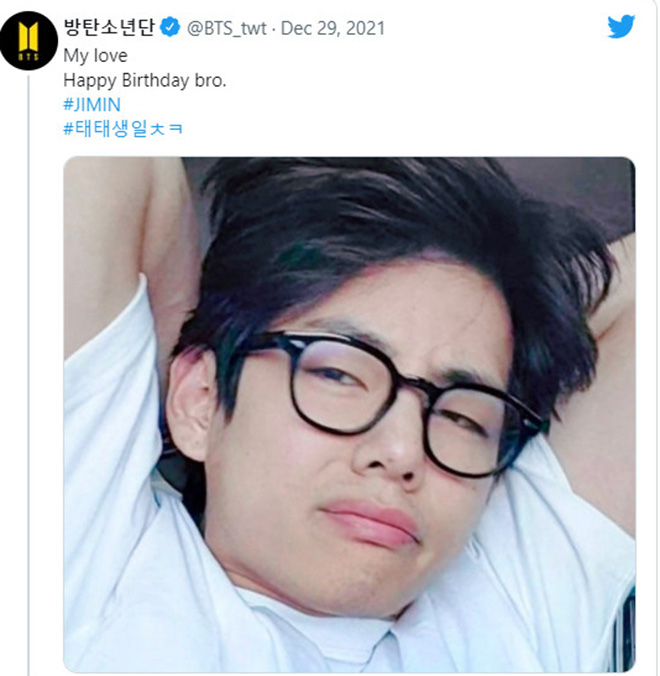 Thereby, fans noticed that Jimin often has such a naughty style when wishing Jimin a happy birthday.
In 2015, Jimin also posted a "damn" photo to celebrate his best friend's birthday.