Despite losing two awards to Blackpink, BTS ended up winning the biggest prize.
BTS has just been officially crowned Group of the Year at the MTV 2022 Awards. They have surpassed many other heavyweights such as Blackpink, City Girls, Imagine Dragons, Silk Sonic, Foo Fighters, Red Hot Chilli Peppers and Maneskin.
With this win, they broke the all-time record of the MTV Awards as it was the fourth year in a row that they were Group of the Year.
In addition, BTS also received nominations for Best Kpop (Lisa Blackpink won), Best Visual Effects, Best Choreography and Best Fantasy Universe Performance (Blackpink won). Jungkook alone received a nomination for Left and Right , collaborating with Charlie Puth.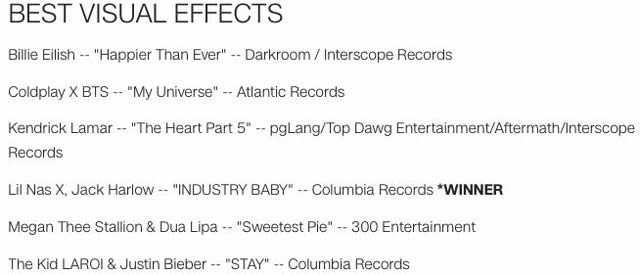 This year, BTS did not attend the MTV Awards because of their own schedules. Congratulations BTS!