We will see them interact on camera for the first time today!
On July 29 at 7 PM KST, Zico will launch his first YouTube original show, Give Me A Minute. His first guest on the show will be BTS's J-Hope! Even though the two artists are under HYBE Labels, this will be the first time fans will see them interact in person.
The concept of Give Me A Minute is quite intriguing. As the host, Zico will meet with his guests in unexpected situations and conduct a 5-minute interview.
In the preview video of the show, he said, "To stay true to the content, I haven't thought of anything. I have emptied my mind. I only thought about emptying my mind."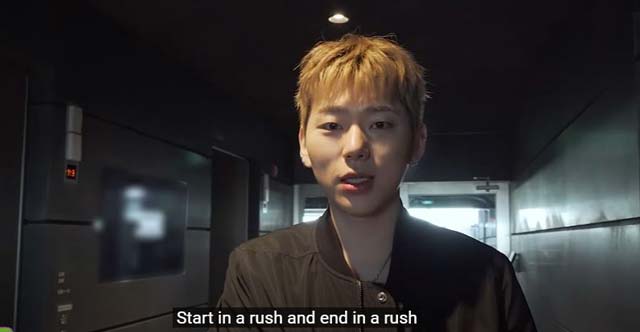 From the preview, it is clear that the show's general mood will be humorous and chaotic with a rushed interview setup.
This interaction is much anticipated since fans were already excited to see Zico and J-Hope together at the Jack In The Box listening party. It will be interesting to see what kind of chemistry this unexpected duo will bring on board.
WE ARE GETTING J-HOPE AND ZICO ….

— ⟭⟬♡ (@BTSArmy_47) July 29, 2022
The show will release new episodes every Friday at 7 PM KST.