His outlook towards his work is so heavily reflected in the answer!
BTS's J-Hope is a multi-faceted artist, excelling in dance, rap, songwriting, composition, and production all at once. However, his journey in all these different areas started at different times.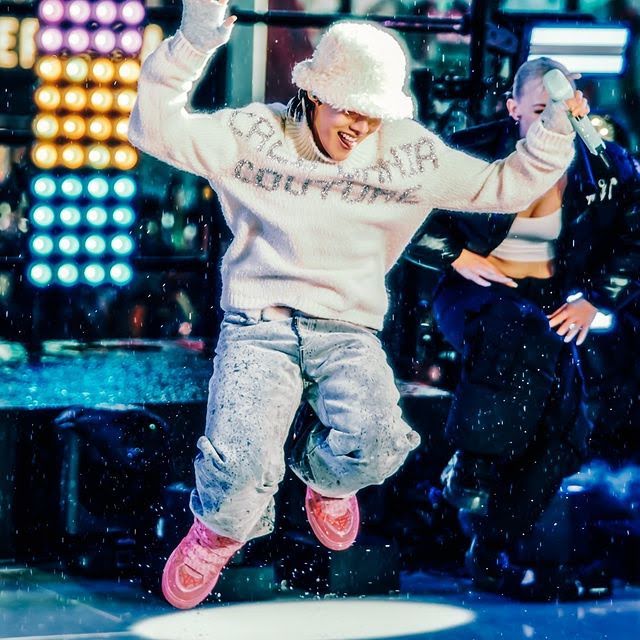 While J-Hope was a well-known street dancer even before he joined BIGHIT Music (then Big Hit Entertainment) as a trainee, he didn't officially start producing songs until 2014, when he appeared as a co-producer on "Miss Right" from Skool Luv Affair.
As a self-admitted perfectionist, it is only expected that the rapper might have sought a lot of guidance and advice from his seniors and peers to better his craft. But what could be the most inspiring advice he got from them as a producer? Well, his interview with Disney Plus Korea has the answer!

The interview followed an interesting format where J-Hope and Jung Hoseok, the two personas of the BTS member, interviewed each other. When Jung Hoseok asked J-Hope about the most memorable feedback he got while starting out as a producer, he shared that the compliments he got from other producers were the most motivating ones.
There's a saying, 'praise can even make the whales dance.' In a way, a lot of things were the first to me, but a simple praise like 'Oh, you're good at it' gave me a lot of inspiration. I think I could feel like having fun out of it.
—J-Hope
When asked if there was any specific compliment he remembers the most, J-Hope candidly answered that he loves when someone says, "You're really good at this type of music." Comments like these make him feel he has successfully created his niche.
Everyone has their own things, you know. You have your own style and you are good at some things. And I had my own things and I got a specific compliment for that. That's what I liked and remembered.
—J-Hope
The fact that a hard worker like J-Hope finds positive affirmations the most inspiring catalysts to become better at a craft only shows his healthy mindset towards his passion.