"He knows what he's doing to us."
BTS's Jungkook isn't the only member driving fans crazy during their PERMISSION TO DANCE ON STAGE concerts by showing his abs. Jimin caused chaos by showing some skin in Las Vegas, Nevada.
As the group performed "ON", they looked like total rockstars as they held their drumsticks and executed the choreography. There was one thing fans couldn't peel their eyes away from.
Jungkook and Jimin showed off their slim figures with see-through white mesh shirts.
As if that wasn't sexy enough to drive fans wild, Jimin's shirt lifted just enough to show off his tiny waist.
ARMYs couldn't get over it, taking to Twitter to voice how much they enjoyed the view.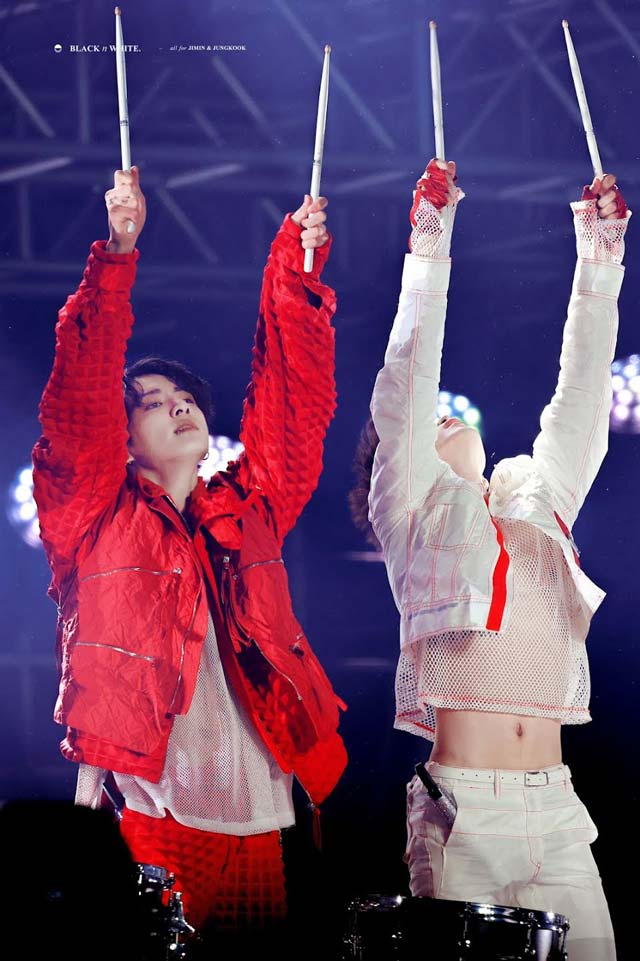 Fans complimented Jimin on having excellent proportions from his tiny waist being perfectly suited to his slim body. Others lost it over how sexy Jimin can be, joking that he does it on purpose.
OH MY GOD JIMINS WAIST ???????????? FVCKKKKKK!! pic.twitter.com/jJ8PMZ4qBj

— JIMIN VOCAL | threads & analyses (@PJM_vocal) April 16, 2022
jimin's waist y'all… pic.twitter.com/bh7VDm4g32

— ْ (@pjmvelvets) April 16, 2022
Fans just can't seem to resist Jimin's sexiness and tiny waist. Who can?