BTS's Jin keeps making fans happy with new releases. In a span of one month, he has dropped two smash hits that are polar opposites of each other.
One of them is his first OST, a beautiful ballad "Yours," and another is a laid-back trot song about fishing titled "Super Tuna." Both songs demonstrated great worldwide success.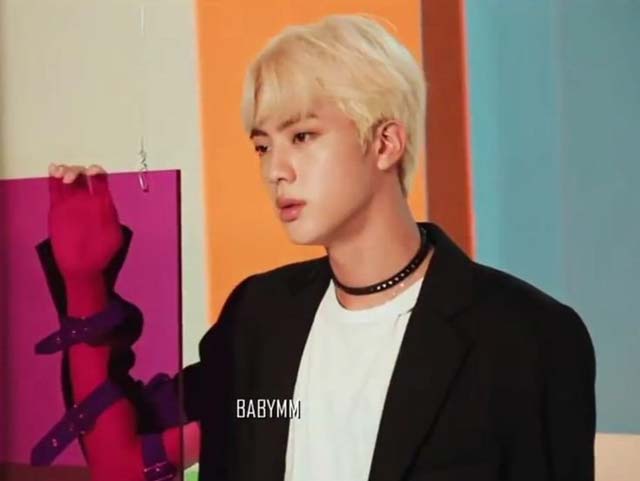 With the release of "Yours," Jin proved himself as a very popular artist in Japan. He set multiple records in just the first day of release doing things no one ever managed to achieve before. It's still charting #2 on Viral Top50 on Spotify Japan.
Yours by Jin has now charted at #2 on Japan's Spotify Viral Top 50 Weekly Chart for 2 consecutive weeks now. 🔥

📍November 26 – Dec 2
📍Dec 3 – 9#Yours #Jin #HotTrendingSongs @BTS_twt pic.twitter.com/OdSPe9OHoP

— JIN SUPREMACIST 🏴‍☠️ (@tangJINjaemx) December 13, 2021
When we say Japan is Jin's country 😭

19th day on the top spot in Shazam Japan. N-I-N-E-T-E-E-N 😭😭😭#YOURS #JIN #BTSJIN #HotTrendingSongs @BTS_twt pic.twitter.com/wlrXZXgjxg

— JinCrave (@JinCrave) December 2, 2021
The same success is happening with "Super Tuna" in Japan.
Jin is now the first K-pop soloist to debut on Billboard Japan Top User Generated Songs Chart. Moreover, he already has two entries – "Yours" and "Super Tuna." The chart demonstrates the love of the public, and Jin is only the third Korean male act in history to debut on the chart after BTS and TXT.
KIM SEOKJIN becomes the FIRST KOREAN SOLOIST to debut on Billboard Japan Top User Generated Songs Chart. ✨🔥 @BTS_twt @bts_bighit pic.twitter.com/ScStdWJTzn

— JIN PRINT — THE ASTRONAUT⁵¹ 🧑‍🚀 (@theJINPRlNT) December 15, 2021
Overall, "Super Tuna" became a hit in Japan. The song was released as a surprise and has been trending #1 on Japanese YouTube for more than a week (now at #4). "Super Tuna" was trending #1 on Japanese Internet searches.
ジンくん!
Yahoo!の急上昇ワードにもスーパーマグロチャレンジ入ってるよ!#スーパーマグロチャレンジ #슈퍼참치챌린지 #슈퍼참치 #Jin pic.twitter.com/02vbEmDjnl

— ぷーしゃん (@Hiyokko_BTS) December 5, 2021
Multiple Japanese media outlets reported about the popularity of "Super Tuna." Right now, many Japanese TikTok users are joining the fun challenge!
BTS JIN、「SUPER TUNA」チャレンジも話題 両面的な魅力と絶妙なバランス感覚が光るメンバー#BTS #JIN

— Real Sound(リアルサウンド) (@realsoundjp) December 12, 2021
Jin has a very stable fanbase in Japan that is always ready to support his music. He also gets the attention of ordinary Japanese listeners that tend to like his songs and voice.