They are wise words to live by!
Since debuting, BTS's Jin has gained attention from fans for being good at everything. From singing, dancing, acting, and generally being Worldwide Handsome, there is nothing that he can't do.
Jin also gains attention for his inability to age, despite being the oldest member of the group and his wisdom. Well, it seems as if Jin has revealed his secret to not aging and has turned it into an inspiring piece of advice.
Well, it seems as if, despite being bored in quarantine, Jin has gone out of his way to make sure that his wisdom is spread to people worldwide, including his fellow member RM, who is currently in America.
Of course, as the members now have their own Instagram accounts, RM has been updating fans with what he's been doing during his extended vacation. In particular, he shared a picture of himself looking handsome as always but added the caption, "My face really looks like a 30-year-old now…"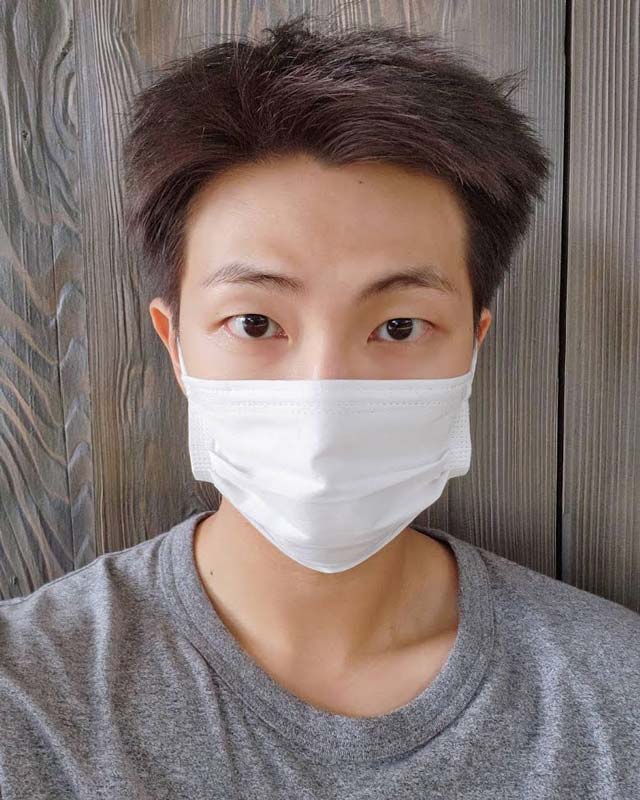 Although ARMYs worldwide would definitely disagree with that, RM was probably pointing to the fact that all the members are getting older. Also, after Jin turned 30 earlier in the month (Korean age), RM might have thought that he wasn't too far behind.
Luckily, if RM needed some cheering up, Jin was ready to give some words of advice and encouragement to the group's leader. In a comment under the post, Jin wrote, "It's a problem of mentality. If you think you're 20, then you're 20."

Jin's words were not meaningless and held a lot of meaning. He explained that it doesn't matter what age you are. If you think you are young and able to do whatever you want, then that's all that matters, and you can achieve anything. If you let age become a barrier, that's when it becomes noticeable.
ARMYs also shared their thoughts on Jin's comment. Alongside loving the advice, they also didn't expect anything less from BTS's "Wise King."

It isn't the first time ARMYs have fallen in love with Jin's words. Since debuting, fans globally have always referred back to Jin whenever they might be in hard times and moments when he has been wise beyond his years when it comes to his group.
I want to talk about this scene as well. I noticed the trans was quite rough but I didn't really pay attention at that time since I understood what he was saying.

Correct translation should be
"I believe that [standing on] pride is the most unnecessary thing when living life." pic.twitter.com/KQLqNlz6Jn

— (slow)아미살롱 ᴀʀᴍʏ sᴀʟᴏɴ (@BTSARMY_Salon) April 13, 2018
Each time Jin gives a piece of advice, it always holds so much meaning and importance for both the BTS members and ARMYs. Whether you need confidence, motivation, or some words of comfort, Jin is always there to share his knowledge with the world!
You can read more about more words of wisdom from Jin below.