Jin always seems to notice the funniest messages!
At one point, it almost seemed impossible to have a platform to communicate with your favorite idols. Yet, the creation of Weverse has allowed ARMYs to communicate and send messages to the members of BTS.
One member that recently gained attention for his interaction with a fan on Weverse is BTS's Jin.
Over the past few years, Jin has always gained attention for his iconic interactions with ARMYs when it comes to noticing and replying to messages. In particular, he always seems to interact with the most outgoing and random messages from fans.
Everything from your profile pic to the pic you posted is perfect.
— Jin
Back in June, Jin took to Instagram to share a picture of his tattoo in the rudest way possible. In a photoset with the caption explaining that he was now showing off his newest tattoo, Jin showed the little "7."
Considering the placement, Jin also had to send ARMYs into meltdown by revealing it with shirtless pictures, as it would be the only way to clearly see the design.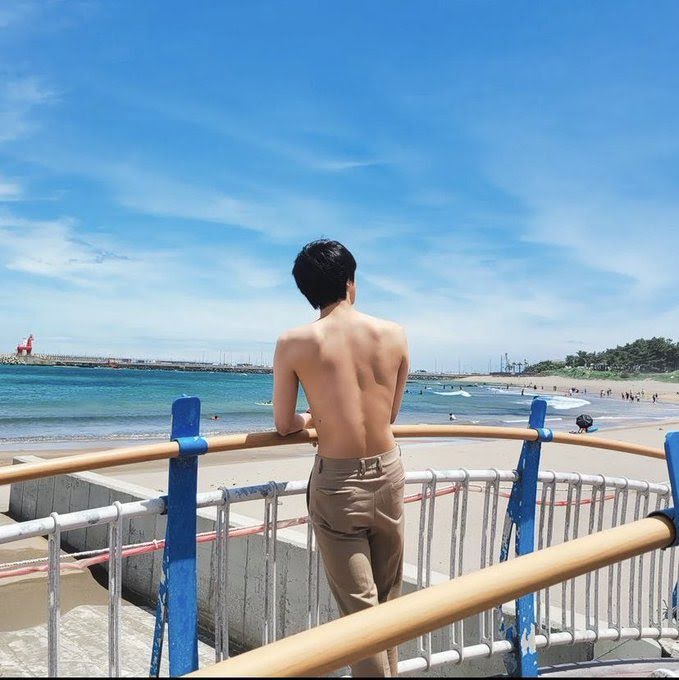 Well, it seems like even months after the reveal, ARMYs still can't get over the images. On Weverse, one fan shared an edit of the photos, and of course, they were hilarious AF.
In the edits, the fan had found witty ways to cover the tattoo, whether it was a cape and Jin's BT21 character RJ or the animated character Spongebob Squarepants.
Yet, it was the caption that caught the attention of netizens. In the post, the ARMY wrote several words showcasing just how much they liked the photos.
Although BTS probably gets millions of messages a day on the platform, they always seem to notice the most random posts, and this was no exception.
Jin must've been randomly scrolling through the platform when he stumbled across the edit. Yet, instead of just scrolling, Jin took the chance to reply but focused on a very different thing. In the reply, Jin explained that not only does he sometimes forget he has a tattoo but that he gets surprised when he sees it.

When the reply was posted, ARMYs couldn't get over the fact that out of every message, that was the one he noticed.
https://twitter.com/snowgIoss/status/1579353828482502656?ref_src=twsrc%5Etfw%7Ctwcamp%5Etweetembed%7Ctwterm%5E1579353828482502656%7Ctwgr%5E47b53991ec224adf94b398ae443e342322156a17%7Ctwcon%5Es1_&ref_url=https%3A%2F%2Fwww.koreaboo.com%2Fnews%2Fbts-jin-responding-random-weverse-posts-edits-tattoo-reveal%2F
my baby jin always sees the most questionable posts on weverse pic.twitter.com/dVf2MwIp8L

— rice⁷ 🌊 (@agustdidas) October 10, 2022
NO WAY did jin SEE and REPLY to this weverse post…… the spongebob licking?????? LMFAOOOSNSKDJD pic.twitter.com/r1c8oy7oT3

— bts (@dilijeon) October 10, 2022
As expected, Jin proves to be truly iconic. Not only did he shine a light on a hilarious post, but by replying with something completely different, proved that the members are always lurking on social media.
You can read more about Jin being truly iconic on Weverse.