ARMYs do love "2Seok" content!
BTS's "2Seok" love to tease and have fun!
J-Hope posted a series of photos from BTS's recent music show recording.
He served major duality in between the photos with his different fits.
Yet, there also appeared a photobomber!
Jin appeared when J-Hope was taking the photo of his "OOTD." Still, the two did take a photo together, too.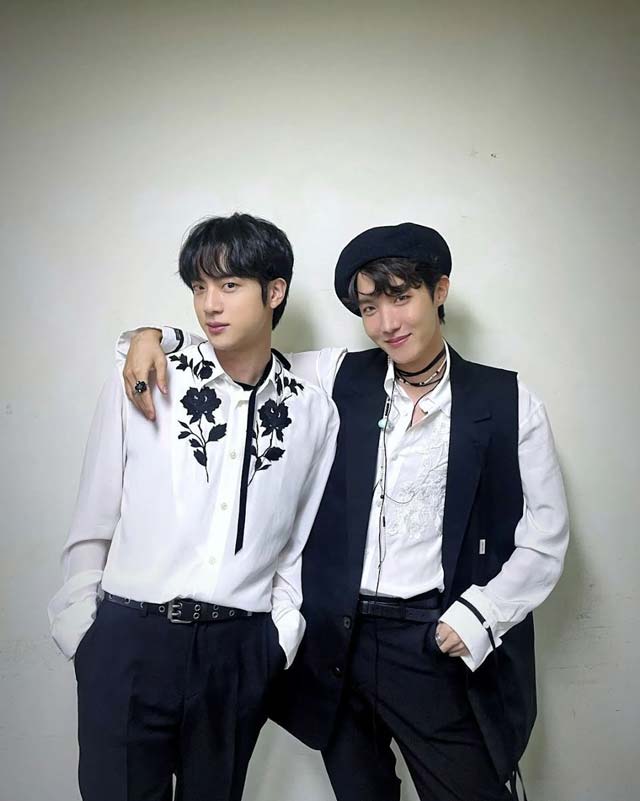 And that photo is the one J-Hope chose as the main photo to appear on his Instagram feed.
Xem bài viết này trên Instagram
So, Jin teasingly accused J-Hope of intentionally selecting their photo together with the intention to "gain more followers." J-Hope's response couldn't be sweeter, though!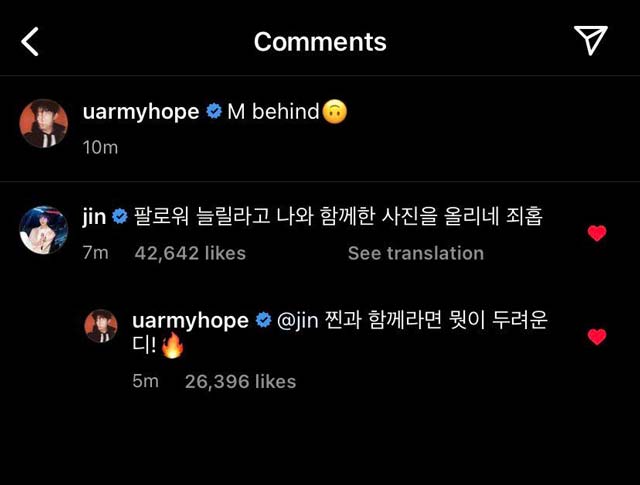 Jin: J-Hope, I see you're uploading photos taken with me to gain more followers
J-Hope: as long as im with you i have nothing to be afraid of
We know it's all jokes, of course. Jin posts more pictures of them together than anyone!
Xem bài viết này trên Instagram
Recently, "2Seok" (nickname for the duo originating from the members' real names, Kim Seokjin and Jung Hoseok, respectively) have been driving fans crazy with their visuals in selfies.
Xem bài viết này trên Instagram
Besides, Jin is always asking J-Hope to go for drinks with him!
These two have countless memories together, especially since the creation of their Instagram. Whether giving each other bizarre birthday gifts or being the first to comment on each other's posts, they clearly have an unbreakable bond!