Another episode of BTS being his no. 1 supporters.
BTS's Jin released his single "The Astronaut" on October 28, KST. The song is a poignant reminder of how he loves his group and ARMYs. While fans got highly emotional over the track, how did the other BTS members react to it?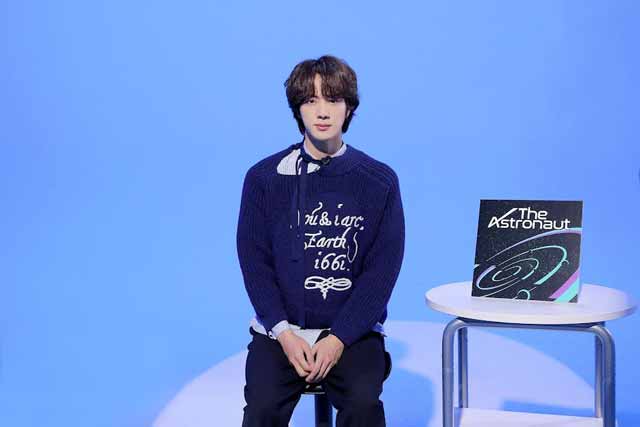 | Big hit Music
According to Jin, when the members heard the song, they caught onto the seasonality of the sound.
When they first heard the track, some of the members told me that this would be a great track to release in fall…Our members have good taste in music.

—Jin, MTV News
The fact that they loved the track was already visible in the way the members ran to Instagram to show their support as soon as the music video dropped.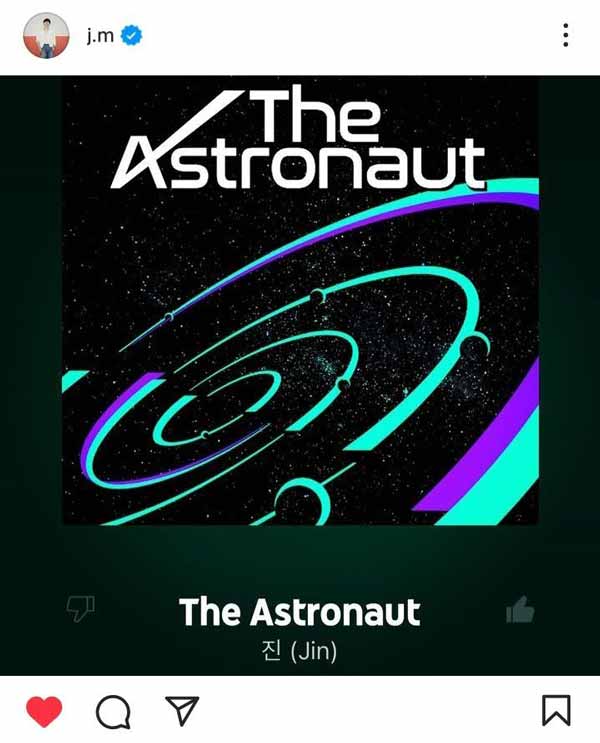 Jin then talked about his solo discography, mentioning that even though he hasn't experienced a serious creator's block while working on his projects, he does feel the pressure every time he has to lead a song from start to finish.
I'd say it's more of proving to myself how much I've improved over the years rather than having to prove something — skills, creativity, etc. — to someone else.

—Jin, MTV News
For his pick out of all the solo songs he has worked on so far, Jin chose "Moon," saying that he loved the mood of the track and also the fact that he was very involved in the making of it, from creating the melody to writing the lyrics, and even designing the concept. "And I just realized both "Moon" and "The Astronaut" portray my love towards ARMY," he added.