It's the perfect choice.
BTS were once asked how old they want to be when they get married. Jungkook answered, "one hundred." In other words, he's not planning to settle down any time soon, but he is open to imagining his hypothetical future with ARMYs.
Today, Jungkook dropped by Instagram to post a new video clip and chat with ARMY. In an Instagram story, Jungkook invited fans to ask him questions for about half an hour.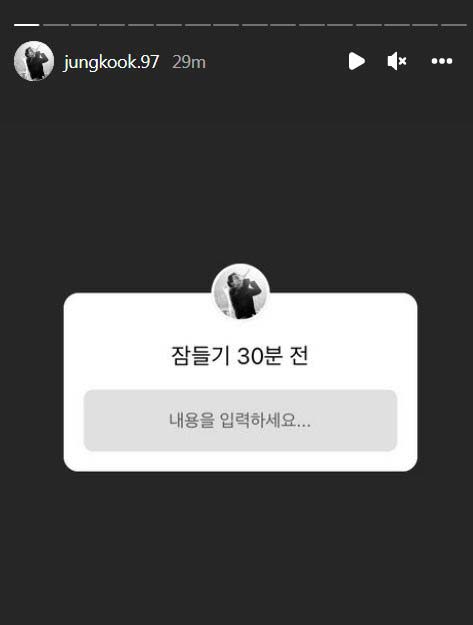 30 minutes before I go to sleep
— Jungkook
One ARMY asked, "What would you like to name your child?"

Jungkook has it all planned out! He wants to name his child Jeon Seol (전설), which translates to "Jeon Legend," in the hopes that they will grow up to become legendary. Another option is Jeon Yul (전율), "Jeon Shiver/Goosebumps," an awe-inspiring person who gives others chills.
Given how legendary Jungkook is himself, there's no doubt that his child will be extraordinary!
https://twitter.com/rmkkyu/status/1519707864574861312?ref_src=twsrc%5Etfw%7Ctwcamp%5Etweetembed%7Ctwterm%5E1519707864574861312%7Ctwgr%5E%7Ctwcon%5Es1_&ref_url=https%3A%2F%2Fwww.koreaboo.com%2Fnews%2Fbts-jungkook-baby-sleep-instagram-meme%2F